Czechia to supply Ukraine with new weapons, supported by Denmark and Netherlands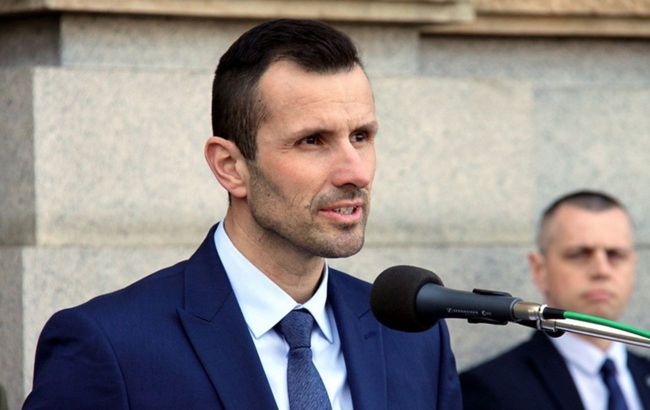 Photo: Deputy Minister of Defense of the Czechia Daniel Blažkovecs (Czech Ministry of Defense)
Czech Deputy Minister of Defense Daniel Blažkovecs announced that, with financial support from Denmark and the Netherlands, Czechia will provide new weapons to Ukraine. This includes tanks, howitzers, and anti-aircraft systems, according to České noviny.
The respective agreement was signed on the sidelines of a contact group meeting regarding Ukraine at the U.S. Ramstein Air Base in Germany with representatives from Denmark and the Netherlands.
"According to the Czech Ministry of Defense, the arrangement will be a great opportunity for Czech companies. The first subproject will be the donation of 15 modernized T-72EA tanks," the report stated.
Other assistance for Ukraine
Blažkovecs mentioned that Ukraine will receive additional deliveries of tanks, howitzers, small arms, infantry fighting vehicles, anti-aircraft systems, electronic warfare equipment, or ammunition from Czech defense industry enterprises.
While Ukraine will receive the mentioned tanks soon, the rest of the arms supplied under the signed agreement will be gradually delivered to the Ukrainian army in the coming months and in 2024.
Long-term support for Ukraine
According to the Czech Ministry of Defense, the goal is to establish long-term cooperation and support for the Ukrainian Armed Forces.
"This agreement will represent a huge benefit for the further development of the Czech defense industry and for the security of the Czech Republic itself," said Blažkovecs.
He also noted that thanks to this cooperation, Czech arms manufacturers will become more competitive in the global market. This will bring significant economic benefits to Czechia, including employment opportunities for its citizens.
T-72EA tanks
The T-72EA is an export version of the Soviet T-72M1 tank, modernized by the Excalibur Army company. Ukraine already uses these tanks on the battlefield. The engine power has been increased to 840 horsepower.
Czech assistance to Ukraine
The Czech government is developing a special program for the voluntary return of refugees to Ukraine.
Czechia is ready to assist Ukraine in implementing several points of the "peace formula," aimed at ending the conflict with Russia.