Could US stop providing financial assistance to Ukraine: Ambassador's response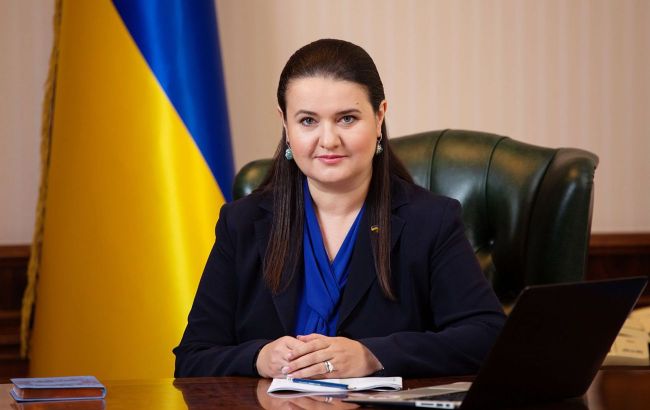 Ukrainian Ambassador to Washington, Oksana Markarova (Photo: mof.gov.ua)
Despite Congress passing a temporary U.S. budget without aid for Ukraine, there is currently no risk of the cessation of financial assistance to the country, according to Ukraine's Ambassador to the U.S., Oksana Markarova, in an interview with Ukrinform.
She noted that this year's process of approving the U.S. budget
2024 began with discussions of the yearly budget against the backdrop of the election campaign. Due to a lack of consensus, it moved to a quarterly budget resolution and later to 30- and 45-day keys. The Ambassador emphasized that this was solely due to domestic U.S. issues.
Markarova stressed that bipartisan support for Ukraine in both chambers still exists. However, due to the government shutdown risk, Congress could only pass a "short" 45-day document that included federal government programs.
"With the understanding that the previous budget contains significant transitional funds, we will now be using them, so there is no risk of funding cessation. Unfortunately, Ukrainian programs were not included in the 45-day decision; however, obtaining full funding in the main budget resolution is much more important," she said.
Following meetings and phone conversations with members of Congress, the Ambassador noted that many senators and congress members from both parties urged not only to adopt or maintain support for Ukraine but also to strengthen it. Moreover, the administration is actively working with Congress on this matter.
"Even now, very active negotiations are underway to work out a new budget resolution, which should include assistance to Ukraine. The budget can be adopted either as a separate law or as part of a larger funding package for the U.S. Department of Defense," she said.
Markarova also mentioned that since the start of the full-scale war, Congress has allocated approximately $113.4 billion in four laws on additional funding for programs related to providing assistance to Ukraine and countries affected by aggression or assisting Ukraine.
According to her, discussions and votes on fund allocation were always tricky. Some documents were blocked, such as in May of last year when changes to the budget for 2022 were being considered. She noted that each legislative act went through a complex process within Congress and in terms of interaction between legislators and the U.S. Administration. Furthermore, not all of them remained as planned at the beginning.
Temporary U.S. budget
Recently, the U.S. voted for a bipartisan bill to avoid a government shutdown. The funding for the U.S. government has been extended for 45 days. However, it does not include assistance for Ukraine.
The Pentagon can supply Ukraine with weapons from its stocks for an additional $5.4 billion.
More - in the article by RBC-Ukraine titled "Shutdown in USA - President's administration initiates countdown to shutdown."