Corruption in Ukraine hinders arms supplies - Lithuanian President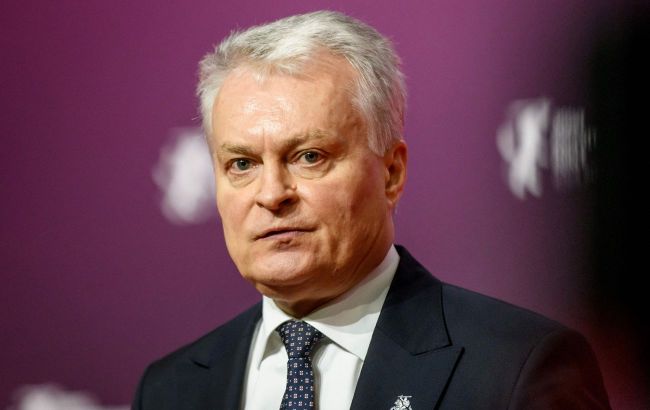 President of Lithuania Gitanas Nausėda (Getty Images)
Corruption in Ukraine is having a significant impact on Western countries when it comes to decisions regarding the supply of weapons to the Ukrainian Armed Forces, according to Lithuanian President Gitanas Nauseda, as reported by LRT.
"This is a very important factor. Since the countries that provide support to Ukraine are democratic states, they should take into account the sentiments of their society and the opinion of their voters," Nauseda said.
He added that if voters see that significant corruption scandals are taking place in the country receiving aid, it damages the reputation of that state.
Nauseda made these remarks after Ukrainian President Volodymyr Zelenskyy decided on Sunday to replace Defense Minister Oleksii Reznikov with Rustem Umerov, who has been leading the State Property Fund since last year.
While Zelenskyy did not mention corruption in his statement, investigations into procurement abuses and bribery have recently begun at the Ukrainian Defense Ministry.
However, Nauseda does not believe that this has been the cause of delays in the delivery of American F-16 fighter jets to Ukraine.
"Sometimes it is also related to the fact that one thing is to make a decision, and another is to implement that decision," the Lithuanian President said.
Corruption scandals in Ukraine
Recall that after high-profile corruption scandals in regional military commissariats, Ukrainian President Volodymyr Zelenskyy initiated inspections of military commissariats across the country. Later, Zelensky approved a decision of the National Security and Defense Council (NSDC) ordering the dismissal of all heads of regional military commissariats. In some regions, the procedure of dismissing military commissariat heads has already begun.
There have also been recent media reports suggesting that the Ministry of Defense allegedly purchased winter jackets for the military from the Turkish company Vector avia hava araçlari at an inflated price. According to the investigation, the price of the jackets tripled during delivery.
Additionally, RBC-Ukraine has reported that Ukrainian President Volodymyr Zelenskyy recently proposed equating corruption to state treason.