China reacts to Putin and Kim Jong Un meeting in Russia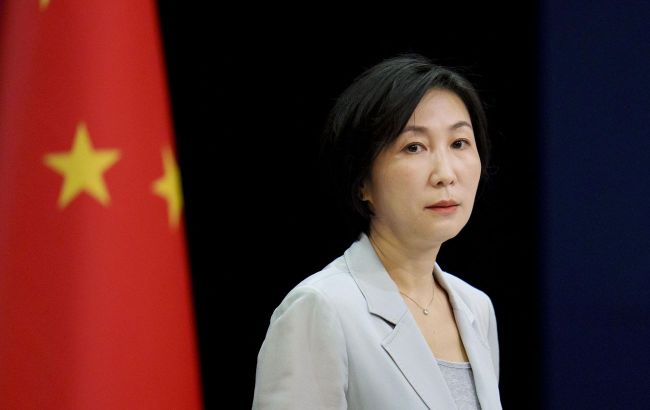 The spokesperson for China's Ministry of Foreign Affairs, Mao Ning (Photo: Getty Images)
China has responded to the meeting between Russian dictator Vladimir Putin and North Korean leader Kim Jong Un, describing their relations as "friendly," the spokesperson for China's Ministry of Foreign Affairs, Mao Ning reported.
"The visit of the North Korean leader to Russia concerns the relationship between North Korea and Russia. Regarding the relations between China and North Korea, we are friendly neighbors. Our bilateral relations are progressing noticeably. Both sides are working on an important consensus reached by our top leaders," she said.
Mao Ning also emphasized that China and North Korea deepen cooperation and " strive for new and greater progress."
Kim Jong Un's visit to Putin
On Wednesday, September 13, North Korean leader Kim Jong Un arrived in Russia for a meeting with Russian dictator Vladimir Putin.
The meeting of the dictators took place in Russia's Far East at the Vostochny Cosmodrome. According to Western media reports, the North Korean leader questioned missile construction and launches with the Russians.
Furthermore, Kim Jong Un invited Putin to visit North Korea, and the Kremlin leader allegedly agreed.
More details about Putin's meeting with Kim Jong Un - in the article by RBC-Ukraine.