Putin, Kim Jong Un plan a meeting in North Korea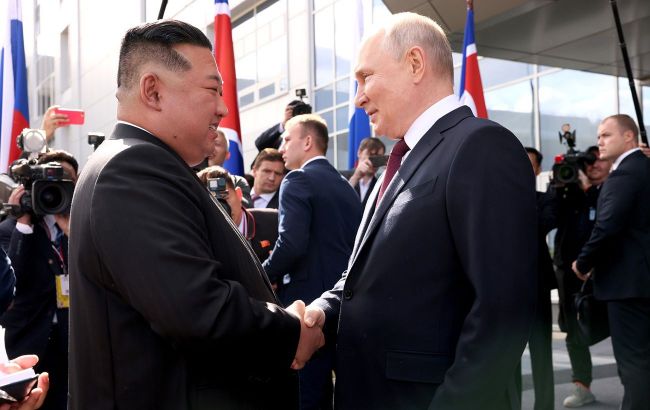 Vladimir Putin and Kim Jong Un (photo: kremlin.ru)
North Korean dictator Kim Jong Un has invited Russian leader Vladimir Putin to visit North Korea. It is reported that President Putin has accepted the invitation, according to Yonhap.
Kim extended this invitation during an official dinner with Putin on Wednesday following their high-level meeting at the Vostochny Space Center in Russia's Amur region.
"After the reception, Kim Jong Un politely invited Putin to visit North Korea at a convenient time. Putin gladly accepted the invitation," the Central News Agency of North Korea reported.
This meeting marked Kim's first meeting with Putin in the past four years, following his visit to Vladivostok in April 2019.
Kim Jong Un's visit to Russia
Yesterday, on September 13, a meeting took place between the dictators of North Korea and Russia - Kim Jong Un and Vladimir Putin.
For more details about what happened during Putin and Kim's meeting, you can find information in the article by RBC-Ukraine.
Previously, the United States stated that they would closely monitor the results of Putin's meeting with his North Korean counterpart. Moreover, they are ready to impose new sanctions on the countries if there is an agreement on arms supplies.
For more information on arms supplies from North Korea, you can read the article by RBC-Ukraine.