China deploys its Navy to the Middle East to strengthen influence in the region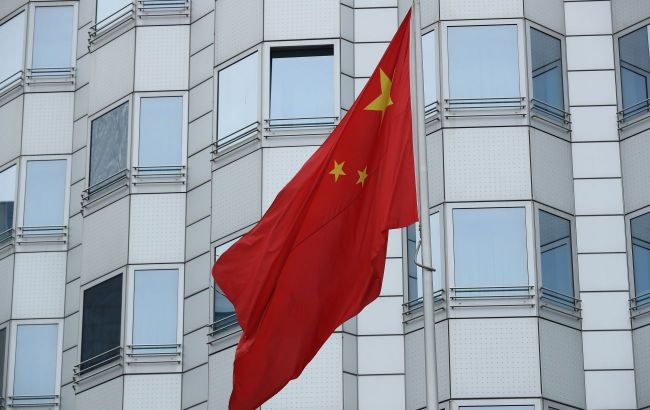 China deploys naval forces in the Middle East (photo: GettyImages)
China has extended the deployment of its naval forces in the Middle East amid the conflict between Israel and Hamas, potentially as a means to enhance its influence in the region, according to the Institute for the Study of War (ISW).
The 44th naval escort task group of the Chinese People's Liberation Army Navy (PLAN) completed its routine mission in the Gulf of Aden on October 2 but remained nearby to conduct a series of goodwill visits to Oman, Kuwait, Qatar, and the UAE until November 3, as reported by the Institute for the Study of War (ISW). Visits to Oman and the UAE included joint maritime exercises with the naval forces of these countries.
"The task force's departure on November 3 makes it unlikely that its extended presence was meant to respond to contingencies related to the Israeli-Palestinian violence since the violence is still ongoing," noted the ISW.
However, analysts pointed out that the establishment of Chinese military-naval facilities in the Middle East would contribute to the future deployment of the PLAN.
"US President Joe Biden reportedly received a briefing about PRC-Oman negotiations in October to build a PLA military facility in an unspecified location in Oman. The facility would complement China's other overseas base in Djibouti and would place a permanent PLA facility near a key chokepoint at the Strait of Hormuz," analysts noted.
The situation in the Middle East
The situation in the region continues to escalate. In addition to the Israel-Hamas conflict, in recent weeks, Iranian proxy groups have targeted U.S. military bases at Al-Asad in Iraq and Al-Tanf in Syria. Dozens of people have been affected by these attacks, carried out using drones.
Earlier, ISW analysts reported that U.S. military bases in Iraq and Syria had been attacked over 40 times.
Following these attacks, on October 27, U.S. President Joe Biden ordered precision strikes in response on two targets in eastern Syria, which were being used by the Islamic Revolutionary Guard Corps (IRGC) and affiliated groups.