'Can be historic contribution': Zelenskyy counts on Greek air defense system to safeguard Black Sea waters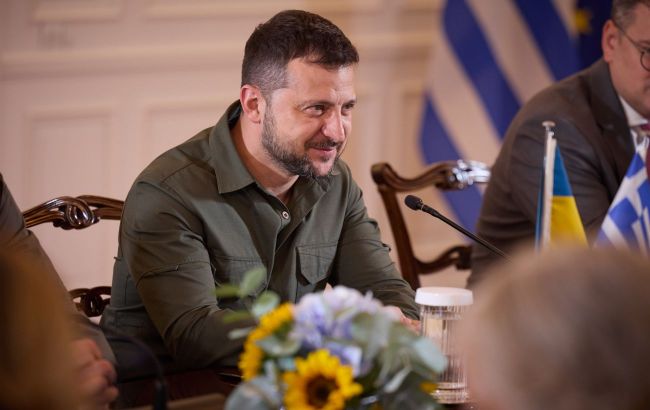 President of Ukraine Volodymyr Zelenskyy (Photo: president.gov.ua)
Ukraine needs to strengthen its air defense, which is crucial for the Black Sea region and Odesa. In this regard, Kyiv relies on Greece, according to President Volodymyr Zelenskyy during a joint press conference with the Prime Minister of Greece, Kyriakos Mitsotakis.
"We discussed the situation in the Black Sea region, particularly the threat that Russia has posed to freedom of navigation and ports. We are doing everything possible to restore security in the Black and Azov Sea coasts. This is important from a global perspective," he says.
Zelenskyy adds that from the standpoint of global food security, Ukraine has created an alternative "grain corridor" in the Black Sea.
"It can work, but for its stability, we need to strengthen our air defense, which is important for the Black Sea region, particularly Odesa. And this can be a historic contribution of Greece to overall European security if you help in defending the Black Sea waters, including air defense systems," he notes.
The President mentions that he has proposed ways "how we can do it."
"And importantly, Greek companies are ready to transport Ukrainian grain," he emphasizes.
Collapse of the "grain deal"
A few weeks ago, Russia announced that it was "suspending" its participation in the "grain deal" until all its conditions are met. As a result, the export of Ukrainian grain through the Black Sea was halted.
In response, President Volodymyr Zelenskyy expressed readiness to continue the agreement's operation in a three-party format.
Additionally, the U.S. Permanent Representative to the United Nations, Linda Thomas-Greenfield, recently noted that Russia might be willing to enter negotiations to resume participation in the "grain deal."