U.S. says Russia signals it is ready to return to grain deal talks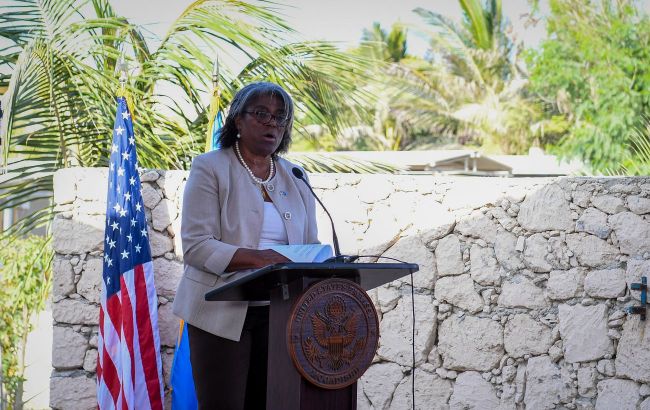 U.S. Ambassador to the United Nations Linda Thomas-Greenfield (flickr by UNSOM)
United States of America has information that Russia is ready to resume its participation in the grain deal negotiations, according to the U.S. Ambassador to the United Nations Linda Thomas-Greenfield, Reuters reports.
She noted that "if Russia wants to get its fertilizer to global markets and facilitate agricultural transactions, they're going to have to return to this deal."
"We have seen indications that they might be interested in returning to discussions. So we will wait to see whether that actually happens," she said, without giving further details.
Russia's exit from the grain deal
A few weeks ago, Russia announced its withdrawal from the grain deal. Moscow claimed the terms of the agreement have not been fulfilled. Most often, representatives of the aggressor country complained that Ukraine did not allow the transit of ammonia through its territory.
This deal allowed Ukraine to export its grain through the Black Sea, but after Russia's withdrawal, such shipments ceased.