Bulgarian defense minister on drone off Black Sea coast: Linked to war in Ukraine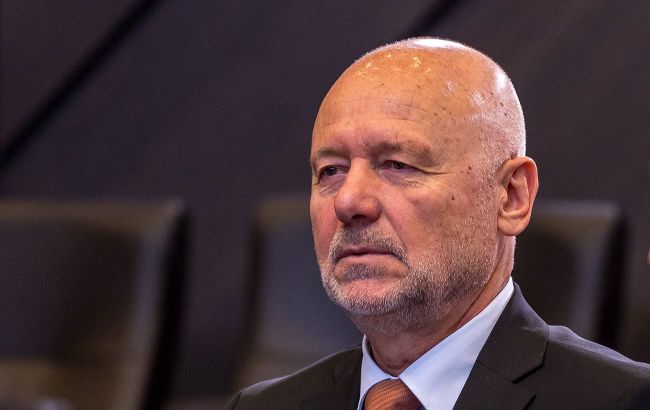 Photo: Todor Tagarev, head of Bulgaria's ministry of defense (Getty Images)
Bulgaria's Defense Minister Todor Tagarev states that the drone discovered on the coast of the Black Sea in Bulgaria is linked to Russia's war against Ukraine, according to CNN.
He assumes a drone that washed up on his country's shores is "related to the war that Russia launched against Ukraine".
He clarified that it has not yet been determined who the drone belongs to and how it ended up on Bulgarian territory.
According to the minister, the drone was carrying an 82mm mortar shell. Sappers safely defused it.
The head of the Ministry of Defense mentioned that it is unknown how long the drone had gone unnoticed but noted that this is not the first such "war remains" discovered outside the conflict zone.
"There are already cases of fallen remains of drones and other ammunitions. We have no reason to think that this war will bypass us," Tagarev said.
Drone in Bulgaria
On the night of September 18, an unknown drone with an explosive device was discovered on the coast of the Black Sea in the Bulgarian village of Tyulenovo.
Later, military personnel were dispatched to the scene. They were to conduct reconnaissance of the object and make a decision regarding its disposal.
It is worth noting that remnants of the Shahed drones have recently been discovered multiple times in Romania on the border with Ukraine. This occurred after the Russians attempted to attack the port of Reni using UAVs.