Blinken discusses war in Ukraine with Danish Prime Minister en route to Kyiv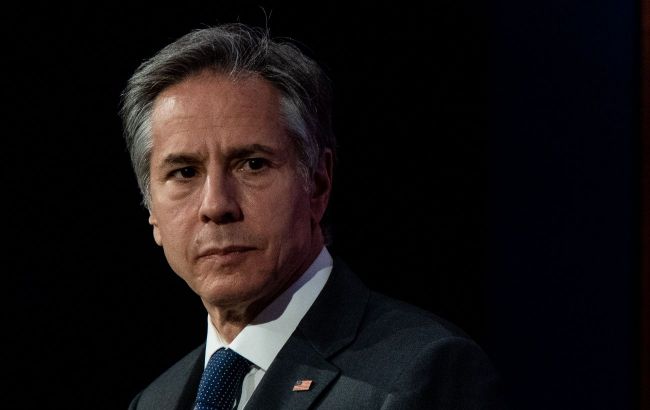 U.S. Secretary of State Antony Blinken (Getty Images)
U.S. Secretary of State Antony Blinken held talks with Danish Prime Minister Mette Frederiksen. The politicians had a discussion on their way to Kyiv, according to the U.S. Department of State.
Blinken and Frederiksen discussed the war in Ukraine and emphasized the importance of the U.S.-Danish Alliance to transatlantic security.
"Secretary Blinken thanked Prime Minister Frederiksen for Denmark's leadership in the F-16 coalition of partner nations to train Ukrainian pilots, and for its decision to donate F-16 jets to Ukraine," said U.S. State Department Spokesperson Matthew Miller.
Miller noted that the politicians held a meeting today on their way to Ukraine. However, he did not specify whether Blinken and Frederiksen were traveling on the same train.
Blinken's fourth visit to Ukraine
Today, September 6, it became known that U.S. Secretary of State Antony Blinken arrived in Kyiv. He has already met with the Ukrainian Foreign Minister Dmytro Kuleba and paid tribute to the memory of Ukrainian defenders who lost their lives.
Blinken says his visit should reaffirm unwavering support for Ukraine. The diplomat will announce a new package of military assistance worth $1 billion.
Frederiksen's visit
Today, it was also announced that Danish Prime Minister Mette Frederiksen has arrived in the capital of Ukraine. She has already addressed the Verkhovna Rada (Ukrainian Parliament).