Black Friday: How to shop profitably, tips from marketers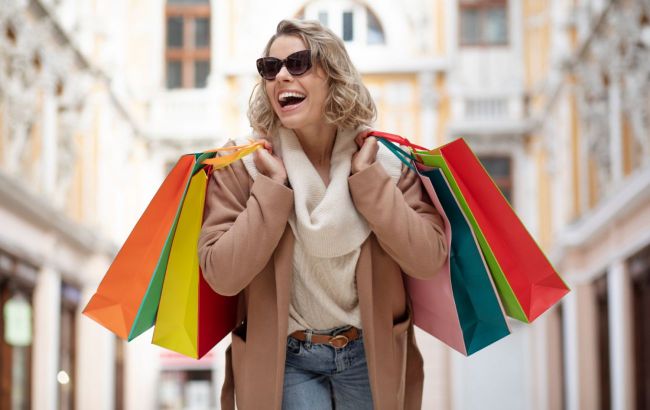 How to shop profitably on Black Friday (photo: Freepik)
Special offers are prepared for Black Friday in stores, and many Ukrainians look forward to this day to make advantageous purchases. However, are the deals really profitable during sales, and what rules should be followed to avoid spending more than planned?
The RBC-Ukraine interviewed marketers about the schemes they use to encourage customers to make purchases and how to make advantageous purchases on Black Friday.
Schemes marketers use to make you buy more on Black Friday
"Black Friday is a mid-season time, and companies use it as an emotional info-drive for their presence in the market. September's back-to-school discounts and preparations for autumn after vacations are already behind, and it's not yet time for the Christmas and New Year's buzz," says marketer Natalia Holovachko.
Brands employ various tricks to stand out amid the noise of discounts and demonstrate that they offer top value, all while avoiding financial losses.
Holovachko shares schemes that marketers often use to make you make more purchases.
The second item as a gift
"A classic tool of benefit packaging is the second item as a gift. Here, the resonance is more significant than -50%, and the second item follows the rules, being cheaper on the receipt. So, -50% doesn't actually come out. The second purchase is a classic increase in the average check," explains the expert.
Summation of discounts
"The same story with bright calls like "We have -50% and -20%". The buyer is sure that the discount on the product is -70%. But the trick is that, according to the detailed conditions written at the bottom under the asterisk, it talks about -50% off the original price, and then another -20% off the remaining amount. So, in reality, the discount on the product is 60%," says the marketer.
Overpricing
"There are some fraudulent sellers who raise the original price the night before Black Friday and then show a fantastic -80% or -90% discount," notes Holovachko.
What to know about sale promotions (Photo: Freepik)
How shopping psychology works
"In these 2 months - November and December, more goods are sold than in the other 10 months of the year. Everything is hidden in the psychology of sales. I use 10 methods in my practice. That's what I call them - 10 keys to the customer. And during Black Friday, three of them are most often used," shares her experience marketing specialist Yana Dudnyk.
She mentions three principles that marketers apply in practice:
Social Proof - it works best here. When we don't know how to behave in a particular situation, we will do as the majority does. And worldwide, the majority is clearing goods off the shelves.

Scarcity - both in terms of time and quantity. Everyone understands that the season of low prices will end, and there's a need to hurry. Moreover, the desired product may run out even before that deadline. So the thought "I need to hurry" is written in big red letters in our heads.

Anchoring - this is the third principle that is implemented on Black Friday in the form of TOP sale. Often, not only customers but also marketers decide which of the products will be the top seller.
How to shop smart during sales:
To make truly cost-effective purchases, having a list of your shopping needs is essential to resist emotional buying.
"You should create three lists. The first one should include essential purchases. The second is for items you desire but can do without. The third is for items you regularly need," advises Dudnyk.
According to her, sellers often don't reduce prices on new products but create bundles labeled cheaper together. When all items from such bundles are on your lists, it can be a beneficial purchase.
"Compare prices for products in different stores, both online and offline. It's better to spend an extra hour than an extra thousand hryvnias," advises Holovachko.
She points out that it is most advantageous to analyze and hunt for discounts on durable goods such as electronics, appliances, and those you have been planning to buy for a long time.
"During the discount hunt, what matters is not the price but the value. Keep yourself in check so that the sole significance of a product on the shelf is not its price. Challenge your inner protest - is this purchase really worth it?" recommends Holovachko.
How to shop wisely on Black Friday (photo: Freepik)
When making purchases on sale, pay attention to the expiration date, year of manufacture, and warranty offers.
"Read everything in small print, don't be afraid to ask for information about the product or service. If it's a service, check for any limitations on usage terms and the scope of services, so you don't end up buying advertising for advertising money," advises marketer Alla Martynova.
She also recommends preparing for Black Friday in advance by choosing the product and noting the initial prices. This way, you'll be sure that you spend your money wisely.
"If the main goal is savings, then after the New Year holidays, there will be seasonal sales in clothing and footwear stores, where you can buy items at truly discounted prices. However, it's worth remembering that you will be able to enjoy these updates in the next season," says Martinova.
At the same time, she notes that some companies do make great offers on products or services because they are also hostages of the actions of competitors.
What you shouldn't fall for on Black Friday
"What you shouldn't fall for on Black Friday is loud advertising campaigns for no-name products. Sellers know that they can sell anything now and may simply want to get rid of some unwanted stock. Think twice about the basic quality of the product and go to those you really trust," says Dudnyk.
She emphasizes that during the sale period, both the buyer and the seller can find advantages. One category can effectively expand its customer base, while the other can make advantageous necessary purchases.
Earlier, we posted about how to shop advantageously during Black Friday.
Also, you can read about how not to fall victim to scams during Black Friday.