Black Friday shopping secrets: Tips from experts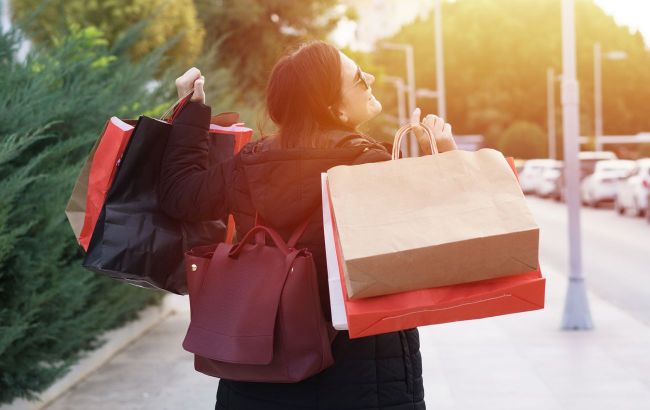 Phoro: Black Friday sales typically last from 3 to 5 days (Getty Images)
Black Friday - the season of promotions, sales, and discounts - is about to begin. During these days, most stores reduce prices and sell goods at very attractive rates.
Here is some expert advice on successful purchases on Black Friday.
In preparing this material, sources such as Buy Side WSJ, the State Consumer Service, Which, and Choice were used.
When Black Friday starts
Traditionally, Black Friday is the last or penultimate Friday of November. In 2023, it falls on November 25. However, many stores often start their sales much earlier, with the beginning of the discount season announced around November 15 or 20. These sales typically last from 3 to 5 days, culminating with Cyber Monday, a day when discounts of up to 80% can be found on online purchases.
How to shop smart on Black Friday
During this annual grand sale, there is a risk of panic, and emotions from the abundance of discounted items may cloud judgment. However, it's essential to remember some crucial rules to avoid succumbing to the temptation of buying everything and overspending your annual budget.
Make a List. Clearly define what items you need at the moment. Even if it's just a rough list, it helps prevent forgetting essential items and overspending on unnecessary purchases.
Beware of impulse buys. Before making a purchase, take a couple of minutes to ask yourself: Do I really need this?
Set limits. Clearly limit the amount you can spend on sales and also set a budget for specific items. Try not to exceed your credit limit.
Compare Prices. Check in advance how much the item you need costs to avoid buying something that is not significantly reduced in price during the sales days.
What Experts Recommend
Early sales. Sales expert Nick Jay recommends looking for early sales that start a few days before Black Friday. Visit the websites of major stores and mark the items you need. Buy as soon as discounts appear, and subscribe to price updates.

Price tracking. Subscribe to price updates and notifications from online stores. This can save you time and money.

Compare prices: Compare the prices of the items you need in different online stores and note down how much they cost at the beginning of November.

Research product features: Experts suggest thoroughly studying the characteristics of the gadgets you need and checking the essential functions they should have. Note down the model number.

Verify everything: Check the manufacturer's country, warranty period, and delivery time. There's a risk of buying a slightly altered version for a lower price without the necessary features.

Avoid unknown brands. If you come across interesting technology at an attractive price but haven't heard of the brand, be cautious. Research information about the brand, and if it's unknown in the market, avoid risking your money.

Check online accounts in advance: Verify your online accounts beforehand to avoid problems on the day of purchase. Set up your name, surname, phone number, delivery address, and, if necessary, enter your payment details. This will save you time.

Focus on real price. Look at the actual price rather than the difference between the crossed-out and new prices. Stores often use these tactics, and the actual cost may be 10-15% lower.

Check return policy. Check the exchange and return policy. By law, you should have the right to return or exchange a damaged or unsuitable item within 14 working days.

Beware of online scams. Be cautious of scams, especially on Black Friday. Do not enter your card details on unfamiliar websites, do not send your money to unknown sellers, and verify the websites where you make purchases.
Previously, we provided detailed information on how to protect yourself from scams on Black Friday.