Biden urged Congress, new Speaker to act quickly, allocating aid to Ukraine and Israel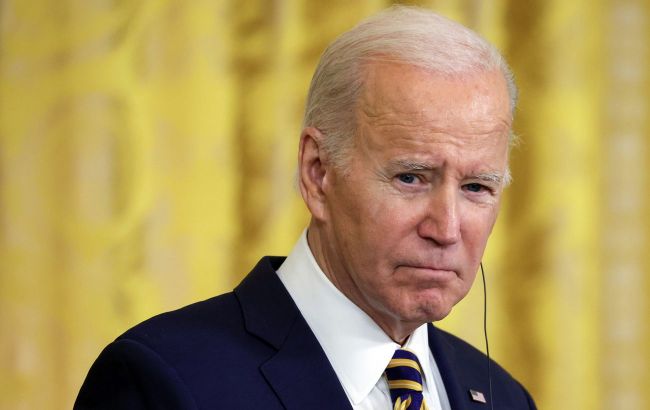 U.S. President Joe Biden (photo: GettyImages)
U.S. President Joe Biden congratulated Republican Mike Johnson on his election as the Speaker of the House of Representatives and called on him and Congress to act swiftly and pass the aid package, according to CNN.
Biden noted that while House Republicans were 'spending time searching for a new speaker,' he had been working on pressing issues related to supporting Ukraine and Israel.
'I have worked on those pressing issues, proposing a historic supplemental funding package that advances our bipartisan national security interests in Israel and Ukraine, secures our border, and invests in the American people. These priorities have been endorsed by leaders in both parties,' Biden stated.
He acknowledged that there are 'real differences' on these issues but added that 'we must make a concerted effort to find common ground wherever possible.'
'This is a time for all of us to act responsibly, and to put the good of the American people and the everyday priorities of American families above any partisanship,' emphasized Biden.
Aid to Ukraine and Israel
As a reminder, on October 17, Bloomberg reported that Biden would address Congress with a request that includes aid to Ukraine and Israel.
On October 20, the White House announced that Joe Biden had requested $106 billion from Congress for assistance to Israel and Ukraine, as well as for strengthening the defense-industrial complex. Out of this total, $61.3 billion is proposed for Ukraine, and $14.3 billion for Israel. Politico reported that Senate might block such a package due to Republican opposition.
New Speaker of the House of Representatives
Today, the U.S. House of Representatives elected its new Speaker following the resignation of Kevin McCarthy. The Speaker of the lower house of the U.S. Congress is now Republican Mike Johnson.
Johnson is a staunch ally of the 45th U.S. President, Donald Trump. He defended Trump during impeachment hearings and supported lawsuits challenging the results of the 2020 elections in four states.
In addition, Johnson holds an openly anti-Ukrainian position. In May of last year, Johnson voted against a $40 billion aid package for Ukraine. He explained his position by arguing that these funds would be better spent on strengthening the southern U.S. border and other domestic needs.
For more details about Mike Johnson and the implications of his appointment, you can read in the article by RBC-Ukraine .