Biden to hold conference call with G7 and EU leaders to discuss aid to Ukraine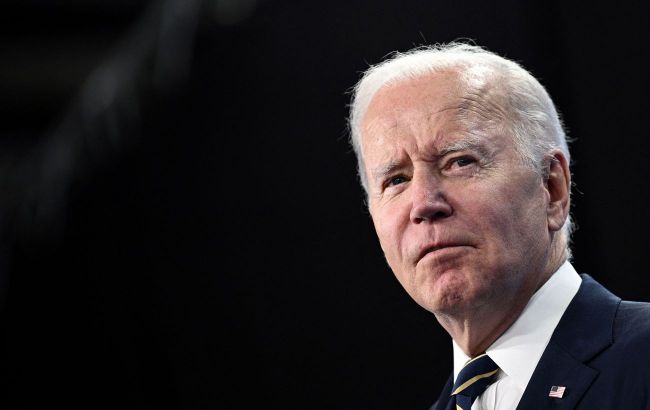 U.S. President Joe Biden (Phoro: Getty Images)
President Joe Biden will hold a phone conference with the leaders of G7 countries and the EU. The goal is to convey to allies that Washington will continue to assist Kyiv in countering Russian aggression, according to Axios.
The Biden administration reportedly tries to convince U.S. allies that military aid to Ukraine will persist despite a growing number of Republicans in Congress opposing it.
"The outreach will continue Tuesday, as Biden and Secretary of State Antony Blinken plan to call several of their counterparts in Europe. Biden is scheduled to hold a conference call with the leaders of the G7 countries and several other European allies," the article states.
One European diplomat told Axios that the Biden team plans to inform allies that they are working on a deal with Congress that allows for the continuation of military aid to Ukraine. The conference aims "at easing concerns that GOP opposition to the aid could give Vladimir Putin a tailwind in his push to take over Ukraine as winter approaches."
The situation with U.S. assistance to Ukraine
The issue with further U.S. assistance to Ukraine arose after far-right Republicans began blocking the passage of budget bills for the next fiscal year, demanding cuts to what they deemed as unnecessary expenses. It reached a point where the U.S. government was facing a potential shutdown. Specifically, they opposed additional aid to Ukraine.
Fortunately, on the evening of September 30, the House of Representatives approved temporary funding for the government to avoid a shutdown scheduled for October 1. More about this - in the material by RBC-Ukraine "Money in return for reforms? Why the West sets conditions for Ukraine and how it was before Zelenskyy."