Battles in Kupiansk-Lyman direction: Border guards destroyed Russian infantry, video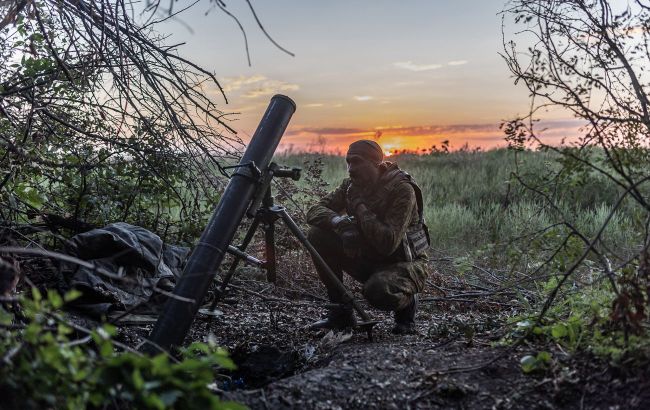 Photo: Ukrainian border guards repelled Russian infantry in the Kupiansk-Lyman direction (Getty Images)
Ukrainian border guards have destroyed a group of Russian infantry. This incident occurred on the Kupiansk-Lyman direction, according to the State Border Guard Service of Ukraine.
The footage released shows the combat actions of the guards of the Steel Border brigade in the Kupiansk-Lyman direction.
Defenders, using mortars and MK-19 grenade launchers, broke up a group of Russian infantry.
The situation on the front line
A month ago, the occupiers intensified their offensive in the Avdiivka area. Although in recent days the Russians have reduced their attacks, the Ukrainian Armed Forces expect a new wave of assaults in the near future.
The Commander-in-Chief of the Armed Forces of Ukraine, Valerii Zaluzhnyi, stated that during the month when the occupiers intensified near Avdiivka, Russia lost about 10,000 soldiers in this direction.
In addition, the commander of the Eastern grouping of troops, Oleksandr Syrskyi, announced that the occupiers have intensified in the Bakhmut direction. The invaders are trying to regain lost positions, but the Ukrainian Armed Forces are repelling enemy attacks.
According to the General Staff, the Ukrainian Armed Forces have already eliminated over 311,000 occupiers. In the last day alone, our fighters destroyed over 1,100 Russians.