Russia's losses in Ukraine as of November 12: Another 1100 troops and over 30 APVs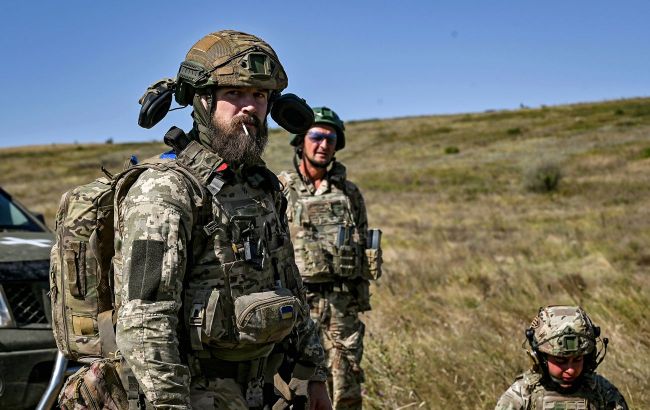 Photo: Ukrainian military (Getty Images)
During the past day, on November 11, Ukrainian forces eliminated another 1100 Russian terrorists. Since the beginning of the full-scale invasion, Russia has lost approximately 311,750 personnel, according to the General Staff of the Armed Forces of Ukraine.
The overall Russian combat losses from February 24, 2022 to November 12, 2023 are estimated as follows:
Personnel: About 311,750 (+1,100) individuals eliminated
Tanks: 5,349 (+7) units
Armored personnel vehicles (APV): 10,073 (+32) units
Artillery systems: 7,559 (+32) units
Multiple launch rocket systems (MLRS): 881 (+2) units
Anti-aircraft warfare systems: 580 (+1) units
Aircraft: 322 (+0) units
Helicopters: 324 (+0) units
UAV operational-tactical level: 5,632 (+12) units
Cruise missiles: 1,560 (+1) units
Warships/boats: 22 (+0) units
Submarines: 1 (+0) unit
Vehicles and fuel tanks: 9,944 (+19) units
Special equipment: 1,078 (+9) units
Photo: Enemy losses as of 12.11 (facebook.com/GeneralStaff.ua)
Situation on the front
According to analysts from the Institute for the Study of War (ISW), Ukrainian soldiers continue counteroffensive actions in the western part of the Zaporizhzhia region. The Armed Forces of Ukraine attacked to the northwest of Verbovе and near Novopokrovka, forcing the Russians to withdraw from tactical heights, partly due to significant equipment losses and a shortage of trained personnel. In particular, Russian terrorists increasingly rely on infantry during assaults.