Baltic Sea should be closed if Russia proven guilty in Balticconnector case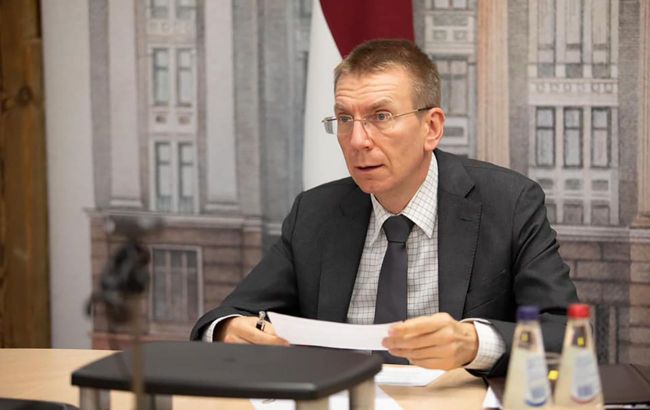 President of Latvia Edgars Rinkēvičs (Photo: facebook.com/edgars.rinkevics)
NATO should consider closing the Baltic Sea to maritime traffic if the investigation confirms Russia's involvement in the incident affecting Balticconnector, states the President of Latvia Edgars Rinkēvičs.
He stressed that NATO should respond only after the final results of the investigation are ready. The President also emphasized that NATO allies have decided to step up patrol in the Baltic Sea.
"But if it's clearly proven to be Russia, the discussion has to be that to protect our critical infrastructure, there needs to be a conversation about how we can close the Baltic Sea," pointed out Rinkēvičs.
Balticconnector accident
On the night of October 8, there was a depressurization on the Balticconnector. One of the versions is intentional damage to the gas pipeline. Finnish media have repeatedly suggested that Russia may be involved in the incident.
According to the Finnish police, Russian and Chinese ships were noticed near Balticconnector before the accident.
Yesterday, on October 19, Finnish law enforcement completed the on-site investigation. All collected samples have been sent for analysis.
Meanwhile, NATO is strengthening patrols in the Baltic Sea, deploying additional ships and aircraft to the region.