Bakhmut battles: Border guards hit Russians with mortars, video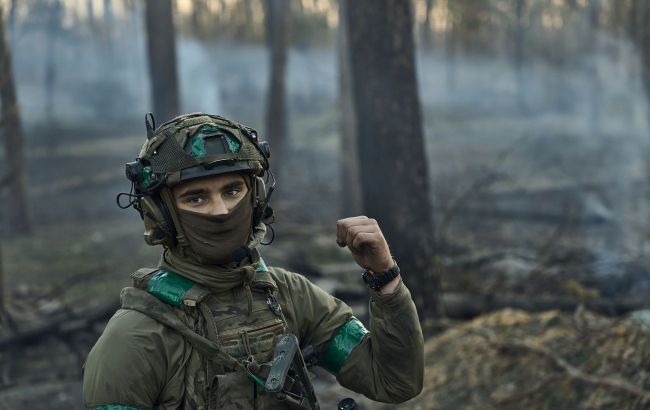 Ukrainian soldier (Getty Images)
"Occupants are buried under the rubble," the report states.
Border guards effectively targeted the enemy's positions near Bakhmut with precise mortar fire.
The video shows successful strikes by Ukrainian soldiers on Russian trenches.
Ukrainian troops eliminate occupiers
As of November 7, Russia's losses in the war amounted to 890 occupiers, with a total of 306,860 military losses since the beginning of the invasion. In addition, the Ukrainian Armed Forces have destroyed 5 tanks and 21 artillery systems.
Ukrainian fighters also destroyed a Russian multiple rocket launcher system TOS-1A Solntsepyok and two self-propelled howitzers 2S19 Msta-S on the Tavria front.
Over the past week, Ukrainian forces destroyed a record number of Russian strongholds using drones.