Avdiivka represents Russians' only chance for victory, though it entails a high cost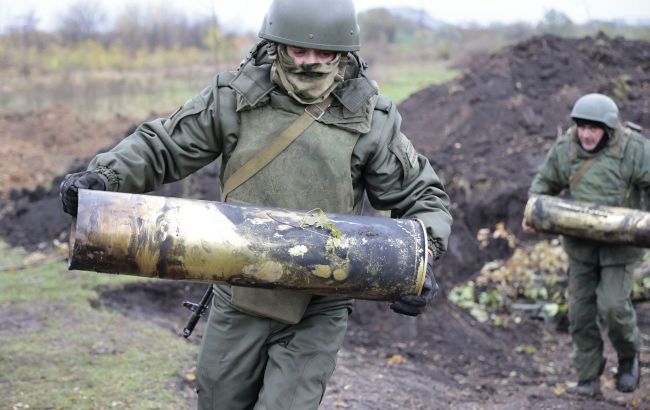 Illustrative photo (photo: Getty Images)
The city of Avdiivka in the Donetsk region is the only chance for the Russians to demonstrate victory. However, the occupying forces are sustaining significant losses, according to Oleksandr Shtupun, the spokesperson for the Tavriya direction.
"They are eager to capture Avdiivka because it's the only chance they have at the moment to show some kind of victory. They don't have any other option," he stated.
According to Shtupun, the Russians have gathered and deployed everything they have on the Avdiivka front for an assault.
"In addition, there are certain strategic heights that are attractive to the enemy. However, the enemy is taking a beating. For the past four days, their losses have been mounting. The enemy has lost almost 300 units of equipment, and the losses in personnel exceed 3,000 individuals," he added.
The situation in the Avdiivka area
In recent days, the situation in the Avdiivka region of the Donetsk region has significantly worsened. According to the head of the Office of the President of Ukraine, Andriy Yermak, the occupiers have been using phosphorus during their offensive operations in the Avdiivka area.
Additionally, as stated by the spokesperson for the Tavriya direction, Oleksandr Shtupun, for the third consecutive day, there has been a trend of increasing losses in personnel – over 750 individuals per day, contributing to the overall losses of the enemy. Furthermore, from October 10 to 12, Ukrainian forces destroyed 33 Russian armored vehicles and 15 tanks near Avdiivka.
Vitaliy Barabash, the head of the Avdiivka city administration, also reported that Russian forces are storming Ukrainian positions in the Avdiivka region with thousands of troops and dozens of pieces of equipment. Continuous battles for the city, which have been ongoing for the past four days, have left the city engulfed in flames.