Avdiivka is on fire: Russians advance with thousands of troops and dozens of equipment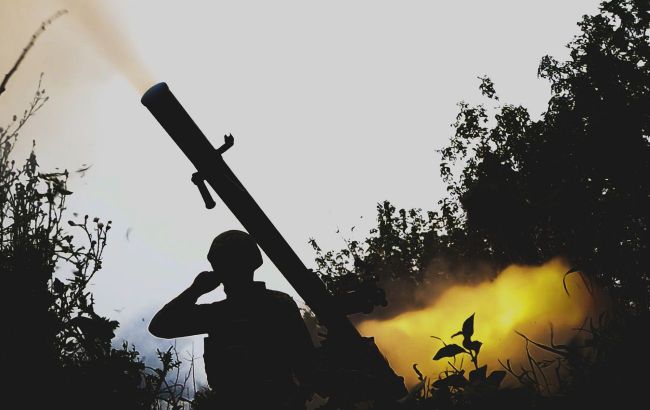 Avdiivka battles are ongoing for the fourth day in a row (Getty Images)
Russian forces are storming the positions of Ukrainian forces in the area of Avdiivka in the Donetsk region with thousands of troops and dozens of pieces of equipment. There have been continuous battles for the city, which have not ceased for the fourth day, leaving the city in flames, according to the head of the Avdiivka Military Administration, Vitalii Barabash.
"It's very intense on the Avdiivka front. Over the night, 13 missiles landed. As for positions, there isn't a precise understanding, but there were more than 20 missile strikes for sure. The battles haven't stopped for four days, neither during the day nor at night. There are infantry battles, and artillery is active around the clock. The enemy's assault actions haven't ceased. The situation is very complex but under control," he stated.
Barabash confirmed that the occupiers did indeed use flammable shells during their attacks on the city.
"Speaking about the flammable elements they used, it's true, they have used them. The whole Avdiivka is on fire. Everything is burning. They're firing everything they have available. Not just at positions, but also at the city and the roads," he added.
How many troops are storming Avdiivka
According to the head of the municipal military administration, the enemy has deployed three brigades for the assault.
"Three brigades, if we're talking about mechanized units, that's roughly around 10,000 troops. The airborne brigades are slightly smaller, but it doesn't make it any easier," he noted.
Barabash added that on the first day of the escalation, October 10th, three battalions were used for the assault.
"It means nearly 2,000 troops in terms of personnel. As for equipment, on the first day of their massive offensive, they attacked with around 100 units in 24 hours. On October 11th, they hardly used any equipment. On October 12th and today, a lot of equipment is on the move again. Our guys are destroying columns of equipment, dozens of pieces. Yesterday, the day before, and today, they're finishing off this equipment. Russians have a lot of reserves, personnel, and equipment," Barabash notes.
The situation in Avdiivka
The situation has seriously escalated in recent days, where, as of October 13th, Ukrainian Armed Forces repelled 20 enemy attacks in a day, according to reports. The occupiers are using phosphorus during their offensive actions in the Avdiivka area.
According to a spokesman for the Tavria sector, Oleksandr Shtupun, for the third day in a row, Russian losses increased to more than 750 people in a day. Moreover, from October 10th to 12th, Ukrainian forces destroyed 33 Russian armored vehicles and 15 tanks near Avdiivka.