Russians use phosphorus in Avdiivka offensive - Presidential Office reports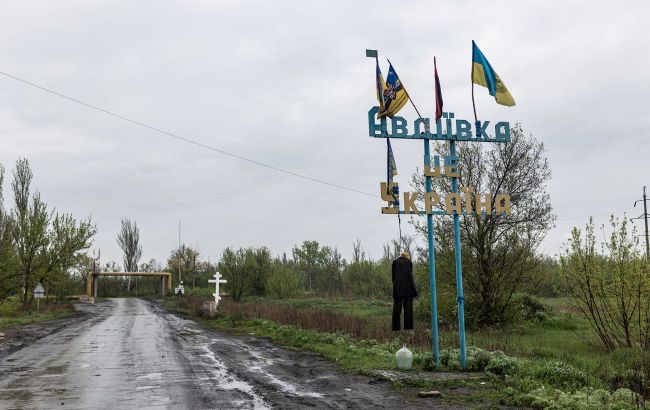 Russians use phosphorus in their offensive on Avdiivka (Photo: Getty Images)
Russian occupiers are using phosphorus during offensive actions in the Avdiivka region of Donetsk region, according to the Head of the Office of the President of Ukraine, Andriy Yermak.
"Avdiivka. Our land, the Ukrainian city. Many Russian forces have been thrown in this direction. They use phosphorus, want to cover everything around with their flesh," he wrote.
Yermak noted that Ukrainian soldiers are currently holding positions in brutal battles.
He called on everyone to remember that the war continues, and the enemy's goal remains unchanged - to kill us all.
"Russians do not value their people - they focus on quantity. Our strength is in quality and unity. And in the cold calculation of our need to destroy the Russians. We continue to fight for the future of the nation every day. All together," added the head of the President's Office.
Russian advance on Avdiivka
Recently, Russian military forces have significantly intensified their offensive actions around Avdiivka. Enemy attacks are called the most significant offensive by occupiers on the city since the start of the full-scale war.
Russian forces actively try to surround the city. The Ukrainian Defense Forces believe this is the invaders' attempt to achieve some significant "victory" and change the course of the military operations.
The head of the Avdiivka Military Administration, Vitalii Barabash, reported that Russian occupiers have not stopped shelling Avdiivka, intensifying air strikes, and have been conducting offensive actions for the fourth day. Humanitarian aid and food supplies to the city have been stopped. Meanwhile, the Ukrainian Defense Forces hold positions and repel enemy assaults.
More information on why Russian occupiers are storming Avdiivka, as the "gateway to Donetsk" - in the material by RBC-Ukraine.