Russia willing to get significant victory - Armed Forces on situation in Avdiivka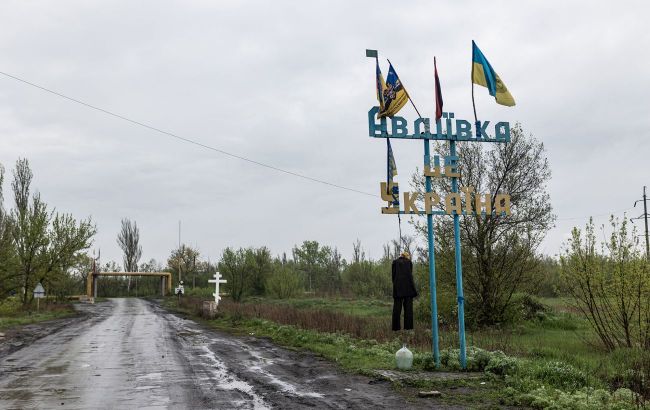 Russians continue active offensive actions in Avdiivka (Photo: Getty Images)
Russian forces continue active offensive actions in the Avdiivka region of the Donetsk region, employing aviation. In this way, the occupiers aim to achieve some significant "victory" and change the course of hostilities, according to the spokesperson of the Defense Forces of the Tavria Direction Oleksandr Shtupun.
"The enemy sees Avdiivka as an opportunity to achieve some significant 'victory' and change the course of hostilities. If at the beginning of the full-scale invasion, Avdiivka was considered by the enemy as something insignificant, today the capture or siege of Avdiivka is perhaps the most significant achievement it can make at this stage," Shtupun explained.
Therefore, he said, the enemy is using aviation and continues active offensive actions. During the past day, the adversary delivered one missile strike and 39 airstrikes. Additionally, the Russians engaged in 51 combat clashes and conducted 930 artillery bombardments.
At the same time, in the area of responsibility of the Tavria operational-strategic group, the Ukrainian military bravely held the defense. In particular, the Ukrainian Armed Forces repelled over ten attacks in the Avdiivka area.
Russian offensive on Avdiivka
In recent days, Russian occupiers have significantly intensified offensive actions near Avdiivka. The epicenters of the battles also include Bakhmut and the Kupiansk-Lyman line.
Moreover, Russian forces are heavily shelling Avdiivka and adjacent settlements. Defense forces note that Russians are attempting to encircle the city.
Why the enemy is storming the "gateway to Donetsk" and why Avdiivka is important for the occupiers - in the material by RBC-Ukraine.