Avdiivka direction: Ukrainian special forces resist Russian advance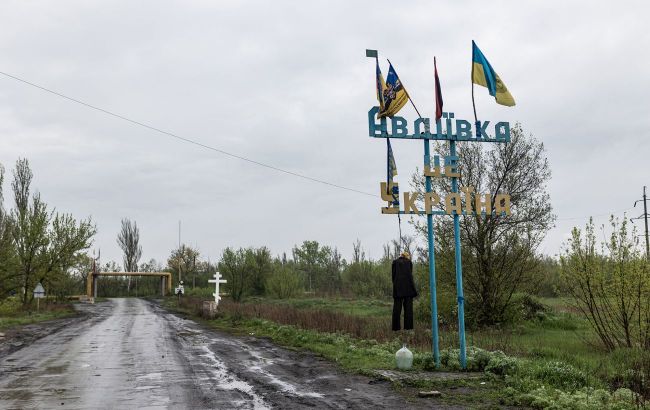 Photo: Special forces in the Avdiivka area oppose the advance of Russians from positions (Getty Images)
In the Avdiivka area, Ukrainian special forces units are trying to counter Russians advancing from their positions for new attacks. At the same time, the occupiers are using more infantry and drones, according to the spokesperson of the National Guard of Ukraine, Ruslan Muzychuk.
According to him, Avdiivka remains one of the most difficult destinations.
"Our fighters note that the enemy uses more infantry in attacks. Due to weather conditions and heavy losses in equipment, the number of infantry and drones has increased. It is necessary to understand that in Avdiivka, the tactics of the Russian Federation are diverse - from shelling to infantry assaults," Muzychuk said.
The spokesperson also noted that the city has been defending itself for a long time thanks to echelon defense.
"This allows the city to be held, despite numerous attacks. Avdiivka is being stormed from three directions," he explained.
Battles for Avdiivka
In October the Russian occupiers stepped up their offensive on Avdiivka. The enemy is shelling the city and neighboring settlements.
As Vitalii Barabash, head of the Avdiivka City Military Administration, noted, this offensive is the largest since 2014. For assaults, the occupiers mainly use infantry, rather than equipment. However, our military repels enemy attacks.
The Armed Forces of Ukraine estimate the losses of the occupiers near Avdiivka since October 10 at 6,500 people. The defense forces called the offensive of the Russian Federation near Avdiivka the greatest defeat of the Russians.
Recently, the General Staff reported that in the Avdiivka region, the Russians, with the support of aviation, are continuing their assaults to surround the city.
Earlier, the head of the Avdiivka City Military Administration expressed the opinion that the Russian troops are most likely ready for the third wave of assault on the city, but the weather conditions do not allow them to use the equipment.