Ukraine to use ATACMS missiles within its territory - Pentagon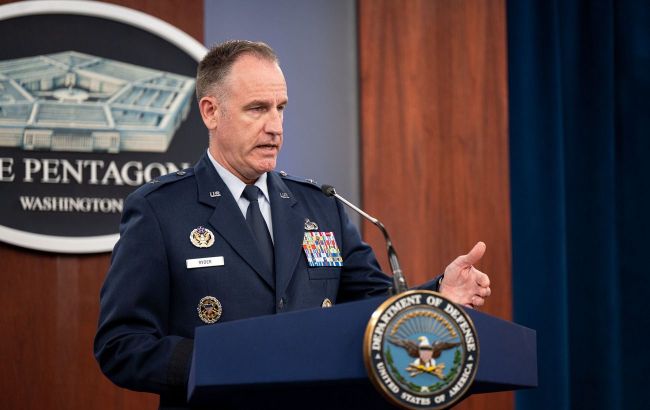 Pentagon representative General, Patrick Ryder (photo: Getty Images)
Ballistic missiles ATACMS, provided by the United States, are intended for use exclusively within the sovereign territory of Ukraine, states the Pentagon representative General Patrick Ryder.
"I can't get into the specifics in terms of the number of ATACMS missiles that we provided, but, just like all other systems and equipment we've provided to Ukraine, it is with the assurances that this will be used within Sovereign Ukraine to take back and defend Sovereign Ukrainian territory quick," stated Ryder.
He added that the United States will continue consultations with Ukraine, as well as with allies and partners, to ensure that Ukraine is equipped with everything necessary to defend against Russian aggression.
What proceeded this
A few days ago, Ukrainian Military Forces launched missile strikes on airfields in the temporarily occupied cities of Luhansk and Berdiansk.
Subsequently, U.S. media reported that the Ukrainian Armed Forces used American ATACMS missiles for the attack, a fact confirmed by President Volodymyr Zelenskyy.
According to journalists, Ukraine has received approximately 20 of these missiles so far. Later, Ukraine's Minister of Foreign Affairs, Dmytro Kuleba, announced that the United States would provide ATACMS missiles to Ukraine on a continuous basis.