Armed Forces of Ukraine not to use equipment in counteroffensive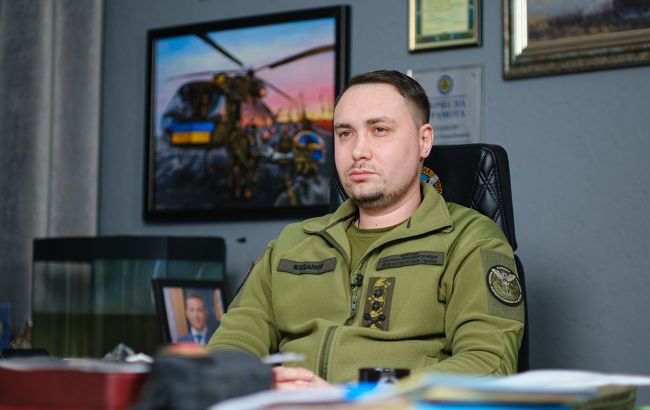 The Chief of the Defense Intelligence of Ukraine, Kyrylo Budanov (photo: Vitalii Nosach, RBC-Ukraine)
He noted that the onset of winter and worsening weather conditions are not hindering active combat operations, both for the Ukrainian Armed Forces and the Russian forces.
"There's one very important nuance that makes a difference between current warfighting and the previous periods of fighting. Currently, all main instances of fighting are done on foot without using any materiel," said Budanov.
The Chief of the Defense Intelligence of Ukraine explained that this is due to the high density of artillery systems on the front lines and the presence of portable anti-tank weapons.
"Those [armored] systems are not enough to create a gap in the orbits of the enemy - to create a powerful breakthrough as in classic doctrine. But it is well enough to deter any attempt of the enemy of any side to conduct that with materiel and convoys," emphasized Budanov.
Additionally, there is a high level of saturation with both anti-personnel and anti-tank mines on the front lines. The latter can disable the propulsion systems of armored vehicles, which is a problem for both wheeled and tracked vehicles. In addition to this, the active use of FPV drones is a significant factor, as they are capable of targeting virtually any part of armored vehicles.
"All of those above-mentioned factors reduced the possibility of using armored equipment in practically all of the main directions to the minimum. Now that hardware is only used for evacuation or to swiftly transport infantry teams to a particular spot but it doesn't take part in the fighting," concluded Budanov.
Counteroffensive by Ukrainian Armed Forces
The Ukrainian counteroffensive, which began in the early summer, has entered an active phase. Ukrainian forces have achieved success in places like Klishiivka, Andriyivka, Robotyne, and some other settlements. Yesterday, ISW analysts reported that Ukrainian armored vehicles breached the main Russian defense line near Robotyne in the Zaporizhzhia region.
Oleksandr Tarnavskyi, the commander of the operational-strategic grouping of forces "Tavria," stated that the largest breakthrough by Ukrainian forces will occur after the liberation of Tokmak. He also mentioned that the onset of winter will not slow down the counteroffensive.