Armed Forces of Ukraine achieve significant success in Crimea, Ukrainian top official states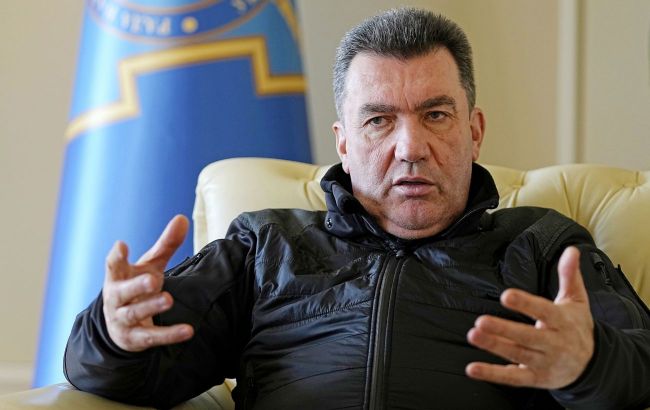 Oleksiy Danilov, Secretary of the National Security and Defense Council (Photo: Getty Images)
The Ukrainian Armed Forces have achieved significant success in countering the Russians on the territory of temporarily occupied Crimea, according to the Secretary of the National Security and Defense Council of Ukraine, Oleksiy Danilov.
"Now we have significant successes on the Crimean front. We constantly pay attention to what concerns the land," he said.
Danilov explains that by this, he means strikes against Russian forces on the territory of Crimea and the destruction of ships in the Black Sea Fleet.
The Secretary of the National Security and Defense Council adds that he is confident that good news is waiting for Ukraine regarding the destruction of the Russians on the Crimean front.
Liberating Crimea
Recently, President Volodymyr Zelenskyy stated at the Crimea Platform Summit that even though Ukrainian forces had not yet been able to regain control of Crimea occupied by Russia, the Ukrainian Armed Forces had achieved certain results in the liberation of the peninsula.
According to him, the first result is that the Russian military fleet is no longer able to operate in the western Black Sea and is gradually leaving Crimea. This is evidenced by the strike on the Kalibr carrier, the Ascold, according to British intelligence. After this, the Russians will have to relocate their shipbuilding sphere elsewhere.
The second success of the Ukrainian Armed Forces is that there is now no secure base or entirely reliable logistic route for Russian terrorists in Crimea and the occupied parts of the Black Sea and Azov coast.
The third result is that pro-Ukrainian sentiments in Crimea are becoming increasingly open, even though Russia still controls this land.
The fourth success the President mentioned was that Ukraine had been able to restore the Black Sea as a secure artery on which global food stability depended.