Strike on Kerch causes significant damage to Russian Black Sea fleet, ISW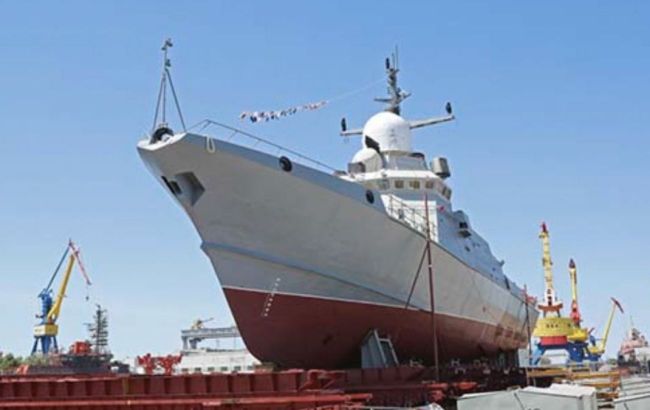 Photo: Ukrainian strike on Kerch seriously damaged Askold ship (kchf.ru)
Ukrainian strike on the Russian shipyard in Kerch, in the occupied Crimea on November 4, caused significant damage to the Askold ship of the Russian Black Sea Fleet, reports the Institute for the Study of War (ISW).
On November 7, Russian and Ukrainian sources published photographs showing significant damage to the missile-carrying ship Askold, a Project 22800 Kalibr missile carrier. These damages are likely to render it inoperable soon.
"Ukrainian forces have conducted an interdiction campaign against Russian military infrastructure in occupied Crimea, primarily BSF assets, since June 2023 to degrade the Russian military's ability to use Crimea as a staging and rear area for Russian operations in southern Ukraine," analysts noted.
Kerch strike
Explosions occurred in Kerch on November 4. The Strategic Communications Department of the Armed Forces of Ukraine stated that the Ukrainian military targeted the Zaliv shipyard in Crimea.
It was also reported that the Askold ship, which was a carrier for Kalibr missiles, was damaged as a result of the attack. According to available information, the ship suffered significant damage and may not be repaired.
British intelligence has indicated that Ukraine's ability to strike at Crimean shipbuilding infrastructure will likely compel Russia to consider the possibility of moving it further away from the front line, which could disrupt the supply of new vessels.