Anything new expected: Ukrainian Intel insight on Putin's talks with Kim Jong Un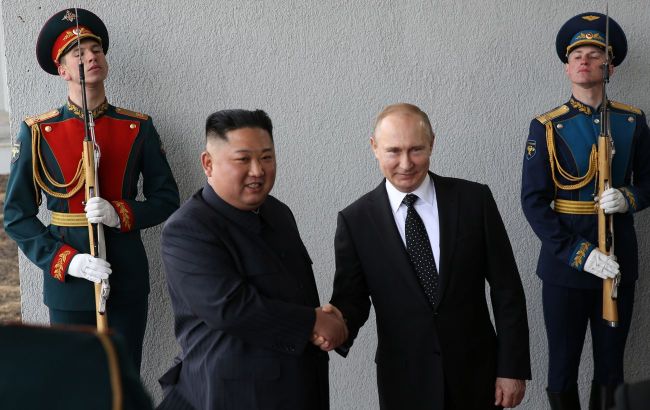 Vladimir Putin and Kim Jong Un (Photo: Getty Images)
Russian dictator Vladimir Putin will request arms supplies during a meeting with North Korean dictator Kim Jong Un, according to a representative of the Defense Intelligence of the Ministry of Defense of Ukraine, Andrii Yusov.
"There won't be anything new there. Putin will be making requests. The very fact that people who consider themselves superpowers are turning to North Korea is very telling," he said.
Yusov noted that the dictators would discuss the supply of artillery shells, weapons, and ammunition from Soviet times. In other words, they would discuss the same things that Russian Defense Minister Sergei Shoigu previously had discussed during his meeting with Kim Jong Un.
"Putin will be making these requests now. However, there is no reason to believe that all the wishes of the Russian dictator will be granted," the intelligence representative added.
Kim Jong Un's visit to Russia
Today, Kim Jong Un arrived in Russia for a working visit. He plans to meet with Putin.
American officials have reported that one of the topics of discussion could be the transfer of North Korean weaponry to Russia, including artillery ammunition.
According to the Financial Times, the parties are ready to reach an agreement. However, there is no confirmation of this information from sources cited by RBC-Ukraine within the intelligence services.
For more information on why Russia seeks an alliance with North Korea, you can read in RBC-Ukraine material.
Furthermore, RBC-Ukraine has examined what foreign media are reporting about Kim Jong Un's visit to Russia.