Russia-Ukraine war reaches deadlock: Analysts' opinion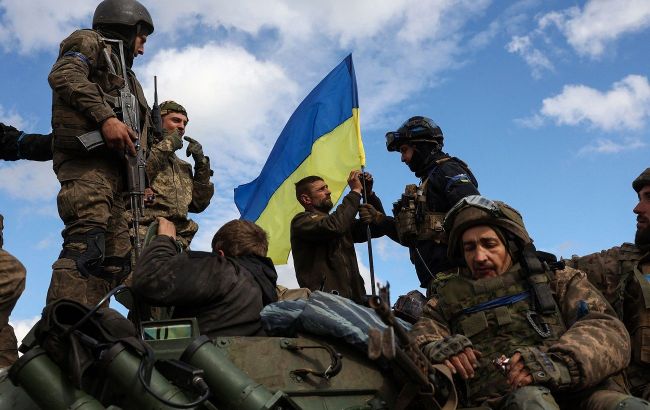 Ukrainian military (Photo: Getty Images)
Analysts interviewed by the publication concur that today's battles along the front line cannot be deemed a success for either the Ukrainian defenders or the Russian occupiers. Strategic success remains elusive and no significant breakthroughs have been achieved.
For instance, the Russian Armed Forces face manpower challenges, despite being able to mobilize 20,000 soldiers each month. Thus, currently, approximately 500,000 Russian troops could be concentrated on the front, almost triple the number compared to the beginning of the full-scale invasion of Ukraine.
In contrast, the article indicates that the Ukrainian army is lacking shells, artillery, drones, combat aircraft, and a significant number of personnel.
Experts suggest that there is no point in anticipating fast releases until at least some of these needs are fulfilled.
Despite facing various international sanctions, Russia has succeeded in rearming its military with cost-effective yet efficient equipment.
This has resulted in a "dead end" situation, which was recently discussed by the Commander-in-Chief of the Armed Forces of Ukraine, Valerii Zaluzhnyi, in an interview with The Economist, as reported by Oleksii Hetman, a reserve major, and military expert Vladyslav Seleznov from the Ukrainian Armed Forces.
Analysts emphasize that Ukraine requires greater support from its partner countries. Additionally, Ukraine must align with the same policies and strategies to achieve sustained progress.
"When that's done, we can expect a quicker advancement. We are not weak; we're doing fine. We've stopped a massive army. But today, we lack the forces and resources we need," Hetman concluded.
The Economist's assessment of the situation at the front in Ukraine and the statement about the "deadlock"
Last week, The Economist published an article by Valerii Zaluzhnyi, Commander-in-Chief of the Armed Forces of Ukraine. Zaluzhnyi stated that the situation at the front has reached a stalemate, with neither side able to advance due to similar technological capabilities. The general noted that the war is entering a new stage, characterized by grueling positional battles.
According to Politico, Valerii Zaluzhnyi's article ignited "partisan passions" in the US Congress, prompting the White House to affirm the significance of ongoing support for Ukraine.
Ukrainian President Volodymyr Zelenskyy also addressed Valerii Zaluzhnyi's article, underscoring that the situation at the front is not at a standstill. He later indicated that Ukraine is mulling over revising its approach to the conflict with Russia.
We would like to additionally report that RBC-Ukraine analyzed Valerii Zaluzhnyi's message alongside military experts. For further information, please refer to our article "What is trench warfare and its risks for Ukraine: Analysis of Zaluzhnyi's article".