Ukrainian Commander-in-Chief's interview prompts partners to reconsider military aid to Ukraine - Politico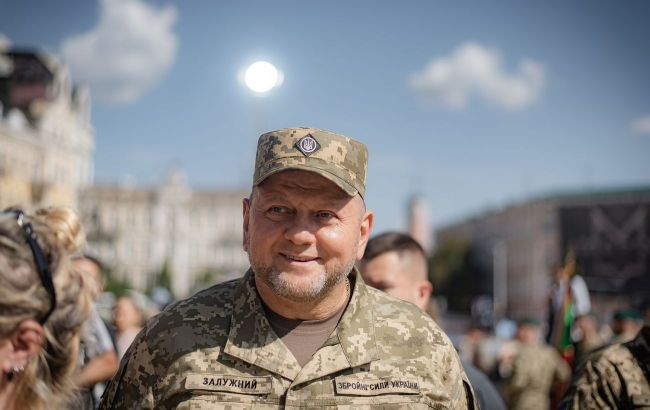 Valerii Zaluzhnyi, Commander-in-Chief of the Armed Forces of Ukraine (Photo: Getty Images)
Statements by Valerii Zaluzhnyi, Commander-in-Chief of the Armed Forces of Ukraine, have sparked debates about U.S. support for Ukraine. The U.S. Congress, led by Mike Johnson, was shocked by the frankness of the Ukrainian commander, according to Politico.
The recent interview with the head of the Ukrainian Armed Forces significantly impacted future U.S. plans regarding support for Kyiv in its struggle against Russian aggression.
Zaluzhnyi's openness prompted Republican members of Congress to reconsider the issue of supplying a large quantity of weapons to Kyiv.
The agency asserts that the comments from the Chief of the General Staff of the Armed Forces of Ukraine provide grounds for reevaluating American support for Kyiv in terms of "as much as necessary." This may make Ukraine's task in confronting Russian aggression even more challenging.
Republican Senator Josh Hawley, skeptical about increasing aid to Kyiv, stated that Zaluzhnyy's frankness "blew a major hole in the administration's Ukraine policy." According to Hawley, their position is that, in addition to the military aspect, the United States should continue to support Ukraine financially and in all other areas to prevent the situation from reaching a deadlock.
"That naturally raises the question: What exactly is our endgame strategy?" he asked. "What's the plan here? I don't think they have a plan," he said.
Democratic Senator Ben Cardin, who also chairs the Senate Foreign Relations Committee, reported that Zaluzhnyi's assessment "coincides with what we have been told."
"There was hope that they would make more gains," he continued, hoping that Ukraine can hold onto what it has liberated from Russian occupation with U.S. support.
"The Senate is likely to approve more aid to Ukraine, part of President Joe Biden's $106 billion request that also includes support for Israel and Taiwan, as well as more resources for the southern border with Mexico," the statement said.
However, Speaker of the House Mike Johnson has to convince more skeptical colleagues.
He recently told Senate Republicans that he supports providing Ukraine with more weapons but claims he could only persuade lawmakers to approve these shipments separately from the aid package to Israel.
"Zaluzhnyy's message seems aimed at influencing the American congressional debate. The general, like Ukrainian President Volodymyr Zelenskyy, is desperate for more advanced fighter jets, drones, longer-range missiles and artillery to punch through Russian lines," the agency concluded.
Zaluzhnyi's article
Recently, an article by Valerii Zaluzhnyi, the Commander-in-Chief of the Armed Forces of Ukraine, appeared in The Economist.
It notes that the war is entering a new stage - the "trench warfare" stage, characterized by exhausting battles.
More on what the Chief of the General Staff wrote and shared with military experts - material by RBC-Ukraine titled "What is trench warfare and its risks for Ukraine: Analysis of Zaluzhnyi's article."