Ambassador explains why Ukraine can't evacuate citizens from Gaza Strip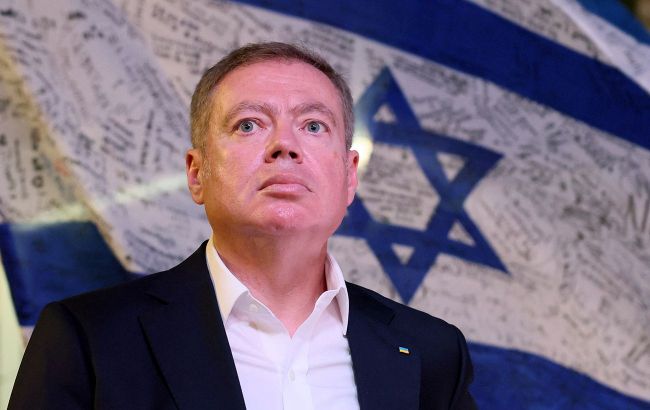 Ukraine's Ambassador to Israel, Yevhen Korniychuk (Getty Images)
Ukrainian citizens cannot be evacuated from the Gaza Strip as there are no border crossings open between Egypt and Israel, according to Ukraine's Ambassador to Israel, Yevhen Korniychuk.
"Unfortunately, the evacuation has not begun because the only border crossing into Egypt, Rafah, remains closed, and we have no influence on that, just as other embassies," he said.
Korniychuk adds that from the Ukrainian side, everything is prepared, and embassy staff in Egypt are ready to receive citizens at any time, check their documents, and renew them if necessary. Furthermore, Ukraine has submitted and coordinated lists with the Egyptian authorities.
"The problem is that it's basically a ping-pong situation - Egyptians say that Hamas from the Gaza Strip side does not allow passage, and Hamas says that the Egyptians do not allow it. The truth is unclear," the ambassador says.
He notes that approximately 220 Ukrainians currently in the Gaza Strip have agreed to evacuate, and their number is increasing.
According to Korniychuk, other embassies, including Moldova, are also seeking assistance in evacuating their citizens to Ukraine.
"Our infrastructure is ready, but unfortunately, it doesn't depend solely on us. As soon as this border crossing or a crossing into Israel is unblocked, we will evacuate people," Korniychuk added.
Ukrainians in Israel
After the October 7 Hamas attack on Israel, Ukraine's Ministry of Foreign Affairs reported at least seven Ukrainians were killed and nine were wounded. Nine more Ukrainian citizens are considered missing.
Ukraine is actively working on the evacuation of its citizens from Israel, including organizing the first evacuation flight and preparing for a second one.
Additionally, Ukrainian diplomats successfully evacuated a boy from the city of Sderot who was injured in the Hamas attack.