Ukrainian pilots of 2016 and 2023 graduation years to train in Britain and Sweden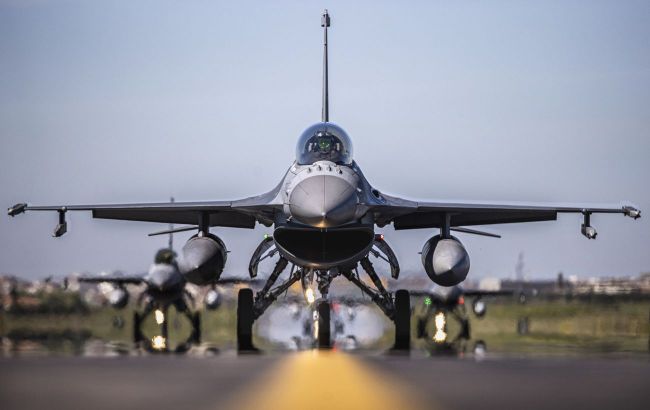 The future of Ukraine lies with its young pilots (photo: Getty Images)
Pilots from the classes of 2016 and 2023 have flown to the UK and Sweden for training on American F-16 fighters, according to Air Force Commander of the Armed Forces of Ukraine, Mykola Oleshchuk, as reported during a televised marathon.
"I made the decision for pilots from this year's class to go to the United Kingdom for training. As for Sweden, young pilots from the 2016 class with sufficient combat experience have gone there. The training system is quite flexible, and instructors test each pilot to assess their capabilities," noted Oleshchuk.
He added that after the respective tests, two Ukrainian pilots demonstrated their readiness to master the F-16 in 4 months, rather than the previously stated 32.
Today, on August 19, Minister of Defense of Ukraine, Oleksii Reznikov, announced that Ukrainian pilots, engineers, and technicians have already begun training on American F-16 fighters.
Transferring F-16 to Ukraine
Ukrainian officials and the military have been requesting Western allies to initiate the supply of modern fighter jets for quite some time. These jets are necessary for Ukraine to defend itself against constant Russian shelling and to compete with Russia's aviation.
On August 17, the United States approved the transfer of F-16 fighter jets to Ukraine from Denmark and the Netherlands.
Additionally, the National Security Advisor to the President of the United States, Jake Sullivan, stated that Ukraine will receive American F-16 fighter jets after the completion of pilot training.