F-16 for Ukraine - Pilots began training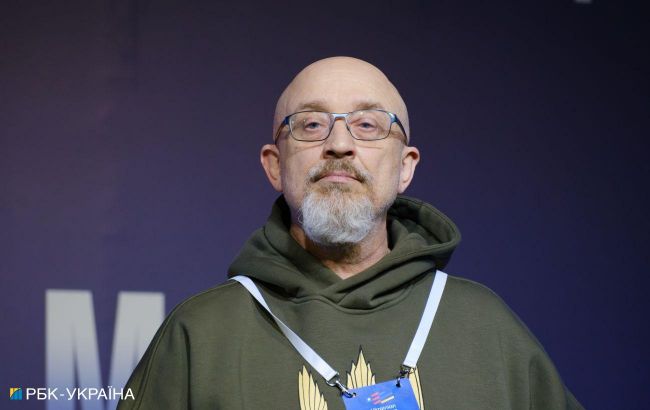 Minister of Defense of Ukraine, Oleksii Reznikov (photo: Vitalii Nosach, RBC-Ukraine)
Ukrainian pilots, engineers, and technicians have already started training on American F-16 fighters. The training program also includes English language lessons, as a basic level is insufficient, says Ukraine's Minister of Defense, Oleksii Reznikov, according to "24 Channel".
"The training has already begun," he stated.
Reznikov added that he would not disclose details about this training.
The Minister of Defense noted that 11 partner countries are part of the aircraft coalition. The Netherlands and Denmark are leading the training project for Ukrainian pilots, technicians, and engineers.
He also mentioned that the completion of training on American fighters would be announced by the instructors when they see how Ukrainian pilots, engineers, and technicians acquire new skills and interact with each other.
"This training period will be spent on continuing the project to understand when we will have the aircraft directly and, most importantly, how many," the minister stated.
Reznikov emphasized the importance of the weapons that will be on the fighters. Without radars, an aircraft cannot see, and without machine guns, missiles, and ammunition, it is not a weapon but only a carrier.
He added that when the partners make decisions about which country and how many fighter jets they are willing to transfer, they will seek the consent of the United States for this.
"Each country will receive such permission and will say, 'I am ready to transfer this number of aircraft,' accordingly, with spare parts, supply capability. 'I am ready to transfer this number of missiles or aviation bombs or something else.' Then the second part of the project will become clear," Reznikov added.
The transfer of F-16 to Ukraine
Ukrainian officials and military personnel have been requesting Western allies to begin supplying modern fighter jets for quite some time. These jets are essential for Ukraine to defend itself against ongoing Russian attacks and to compete with Russian aviation.
On August 17, the United States approved the transfer of F-16 fighter jets to Ukraine from Denmark and the Netherlands.
Additionally, Jake Sullivan, the National Security Advisor to the President of the United States, stated that the US would provide American F-16 fighter jets to Ukraine after the completion of pilot training.