Zelenskyy: Ukraine intends to continue fighting despite counteroffensive difficulties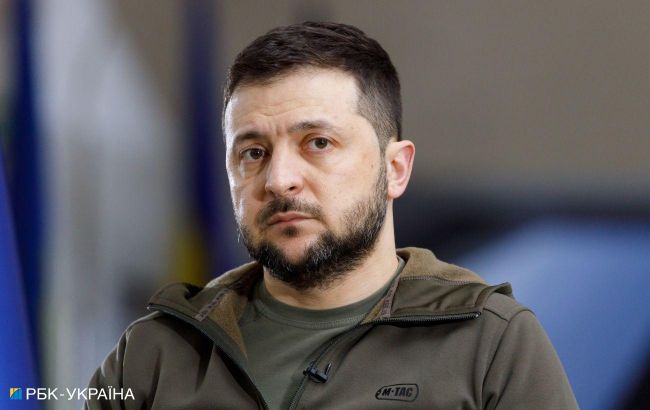 President of Ukraine Volodymyr Zelenskyy (Vitalii Nosach, RBC-Ukraine)
Ukraine has a plan to continue the military operations against Russians despite the difficulties that arise during the counteroffensive, as President of Ukraine, Volodymyr Zelenskyy, says in an interview with Reuters.
According to him, the country intends to persist in conducting military actions against Russians, despite the difficulties during the counteroffensive.
He also clarifies that the military operations will continue even while Western leaders deal with Middle East conflicts.
Zelenskyy stated that Ukrainian forces will still strive for a battlefield result this year, and he is confident they will achieve success.
Zelenskyy on progress in the Kherson region
According to the president, Ukraine has a plan, concrete cities, and concrete directions where the Ukrainian Armed Forces are moving.
"I can't share all the details but we have some slow steps forward on the south, also we have steps on the east," he said.
He also points out some positive developments near the Kherson region. He is confident that Ukraine will succeed, even though it is challenging.
Ukraine's counteroffensive
This summer, the Ukrainian military started a counteroffensive on several front lines. Hot battles took place in the Zaporizhzhia region, particularly in the direction of Melitopol and Berdiansk. Several settlements were successfully liberated.
However, the counteroffensive has nearly stalled at the moment. One of the main reasons is the minefields and Russian defensive lines.
The Commander-in-Chief of the Ukrainian Armed Forces, Valerii Zaluzhnyi, states that the war is coming to a new phase - a positional one, characterized by exhausting battles.
Zaluzhnyi also pointed out that Ukraine's counteroffensive was supposed to be faster and fit within four months.