Zaluzhnyi suggests the war reached deadlock: Offensive supposed to be faster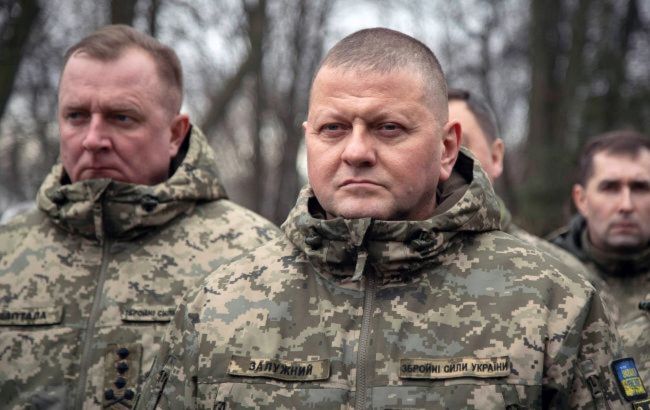 Photo: Commander-in-Chief of the Armed Forces of Ukraine Valerii Zaluzhnyi (facebook com vzaluznyj)
Ukraine was planning a quicker and shorter counterattack of just four months, but it seems the war came to a standstill due to issues with the AFU, said Commander-in-Chief of the Armed Forces of Ukraine, Valerii Zaluzhnyi, in an article by The Economist.
The Ukrainian army was expected to advance at a speed of 30 kilometers per day, rupturing the lines of Russian defense.
If you look at NATO's textbooks and at the maths which we did [in planning the counter-offensive], four months should have been enough time for us to have reached Crimea, to have fought in Crimea, to return from Crimea, and to have gone back in and out again," says General Zaluzhnyi.
The Commander-in-Chief of the Armed Forces of Ukraine observed that troops and equipment were trapped in minefields on the outskirts of Bakhmut in the east and experienced equipment attacks from Russian artillery and drones provided by the West.
The Economist reported similar issues occurred on the main southern offensive line, where inexperienced brigades equipped with modern Western equipment faced problems.
"First I thought there was something wrong with our commanders, so I changed some of them. Then I thought maybe our soldiers are not fit for purpose, so I moved soldiers in some brigades," says Zaluzhnyi.
When these alterations failed to produce results, Zaluzhnyi instructed his team to locate a book he had previously encountered during his studies at a Ukrainian military academy. The book is called Breakthrough of Fortified Lines of Defense. It was written by Soviet Major General Smirnov in 1941. The book examines battles fought in World War I.
"And before I got even halfway through it, I realized that is exactly where we are because just like then, the level of our technological development today has put both us and our enemies in a stupor." added the General.
Ukraine's counterattack
During the summer, our military began a counterattack in multiple areas of the battlefront. In the Zaporizhzhia region, fierce fighting occurred towards Melitopol and Berdyansk. We successfully freed various towns.
Nevertheless, the counterattack has nearly halted. Minefields and Russian defense strategies are among the main causes of this.
The Commander-in-Chief of the Armed Forces of Ukraine, Valerii Zaluzhnyi, stated that the war is progressing to a new phase - a "positional" one. This phase is marked by prolonged battles that require immense effort.