Zelenskyy to hold phone conversation with Netanyahu this week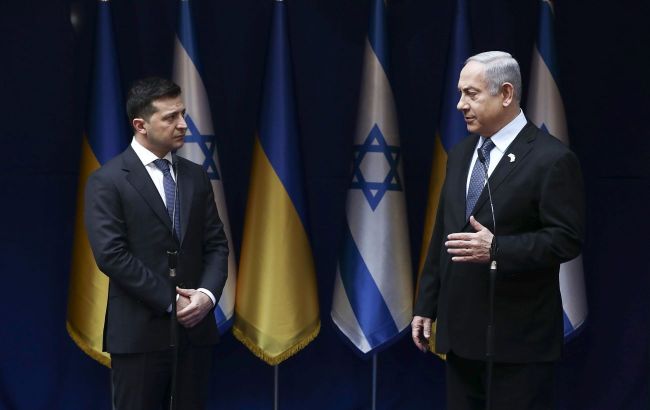 Netanyahu and Zelenskyy are planning to have a phone conversation this week (Photo: Getty Images)
Israeli Prime Minister Benjamin Netanyahu and Ukrainian President Volodymyr Zelenskyy are planning to have a phone conversation this week. This will be their first conversation in 2023, according to a source in diplomatic circles and The Times of Israel.
The plans of the leaders of Ukraine and Israel to have a conversation were first reported by the Israeli publication The Times of Israel. The exact time of the call is currently being coordinated. Netanyahu and Zelenskyy are set to discuss the upcoming Rosh Hashanah pilgrimage to the city of Uman.
According to the article, one of the topics to be discussed is Ukraine's decision regarding the pilgrimage of Hasidic Jews to Uman.
RBC-Ukraine's source in diplomatic circles confirmed the information from Israeli media and noted that the phone call was initiated by Israel.
The last time Zelenskyy and Netanyahu spoke was on December 31, 2022, when the President of Ukraine personally congratulated the new Prime Minister of Israel, Benjamin Netanyahu, on taking office.
Rosh Hashanah
This year, Rosh Hashanah (the Jewish New Year) will be celebrated from September 15 to 17.
In connection with this, the head of the Cherkasy Regional State Administration, Ihor Taburets, announced several weeks ago that security measures in the city would be strengthened. Specifically, in the Uman district where Hasidic pilgrims would reside, the sale of alcohol would be prohibited.