Enhanced security measures in place as Ukraine prepares for Rosh Hashanah pilgrims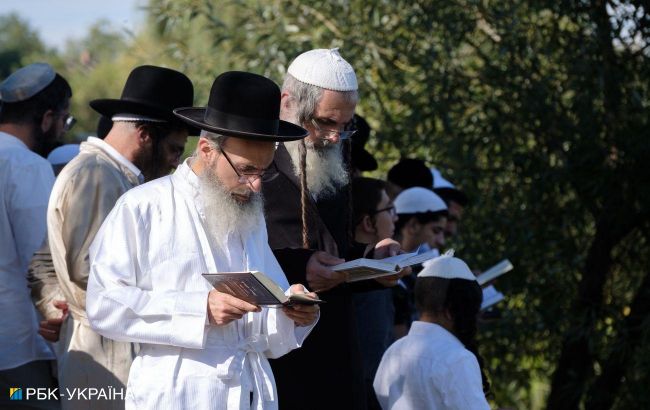 Ukraine is preparing for the arrival of pilgrims for Rosh Hashanah (Photo: Vitalii Nosach, RBC-Ukraine)
The Ukrainian authorities have already begun preparations for the arrival of Hasidic pilgrims to celebrate Rosh Hashanah in Uman in September, according to Ihor Taburets, the head of the Cherkasy Regional State Administration, on Telegram.
He notes that Ukraine recommends pilgrims refrain from visiting Uman due to the ongoing full-scale war and constant Russian shelling.
However, according to the official, since some of the believers may still dare to come, the local authorities have already started preventive preparations. In particular, a meeting of a special commission took place today, in which Deputy Ambassador of Israel to Ukraine, Liron Finkelstein, participated.
"First and foremost, we are coordinating our work on security measures. They will be reinforced, as they were last year. We are also addressing other aspects. This includes providing medical assistance, functioning of public catering establishments, the work of municipal services, anti-epidemic measures, and more," added Taburets.
He emphasized that the key priority is the safety of local residents and pilgrims.
When is Rosh Hashanah celebrated?
It should be noted that this year Rosh Hashanah (the Jewish New Year) will be celebrated from September 15th to 17th.
Last year, the Ukrainian authorities discouraged pilgrims from traveling to Ukraine, but despite this, they still visited our country. On the first day of the holiday, 23,000 Hasidic pilgrims were recorded in Uman.