Zelenskyy to hold meeting with President of Serbia in Athens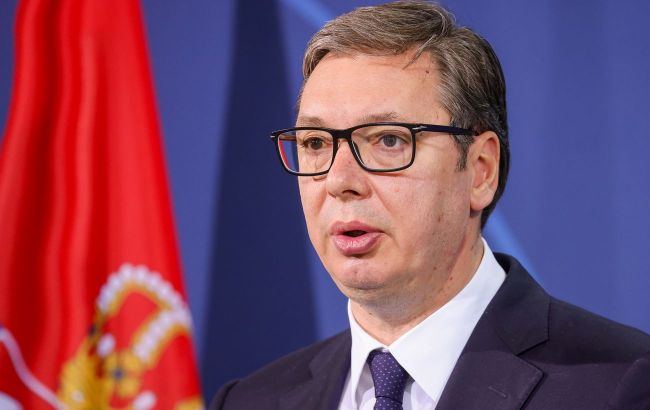 President of Serbia, Aleksandar Vučić (Photo: Getty Images)
President Volodymyr Zelenskyy will hold a meeting with President Aleksandar Vučić of Serbia in Athens, according to Kurir.
According to Vučić, the bilateral meeting with the Ukrainian leader will take place tomorrow morning.
Vučić states that Serbia respects the territorial integrity of Ukraine and hopes that they will also respect the territorial sovereignty of Serbia.
Zelenskyy's visit to Europe
Over the weekend, Zelenskyy visited countries in Northern Europe: Sweden, the Netherlands, and Denmark.
During his visit to Sweden on August 19, agreements were reached regarding arms, including the production of equipment in Ukraine, as well as the initiation of testing by Ukrainian pilots of Gripen fighter jets.
In the Netherlands and Denmark on August 20, agreements were reached on transferring F-16 aircraft to Ukraine after training Ukrainian pilots.
Today, Zelenskyy arrived in Athens. In addition to negotiations with the President and Prime Minister of Greece, the Ukrainian leader will participate in the Ukraine-Balkans summit.