Zelenskyy to clarify information on Russian Black Sea Fleet Commander Sokolov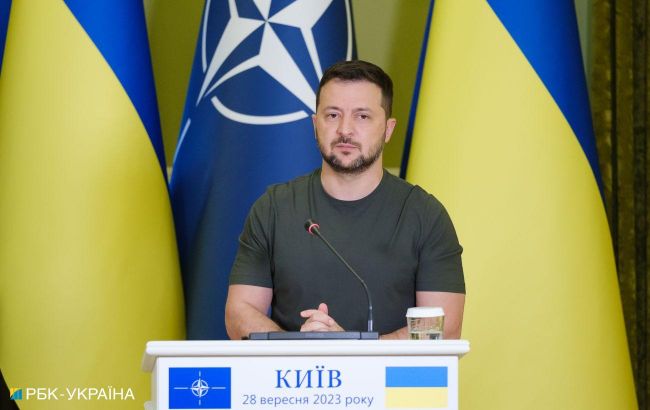 Volodymyr Zelenskyy, President of Ukraine (Vitalii Nosach, RBC-Ukraine)
During a joint briefing with NATO Secretary-General Jens Stoltenberg on September 28, President Volodymyr Zelenskyy has promised to inquire with the relevant Ukrainian authorities about the fate of the Russian Black Sea Fleet Commander, Viktor Sokolov.
Responding to a question about whether the Russian Admiral Sokolov is currently alive, the president said that Ukraine is utilizing all lawful measures to regain control over its entire territory. Simultaneously, Russian terrorist attacks on Ukraine's energy, infrastructure, and its people are perceived as a threat to the nation's security.
"In response, we are analyzing what we can do and are taking sensitive steps within Ukraine's territory. I will definitely inquire about your question with our relevant agencies," added Volodymyr Zelenskyy.
Attack on the Russian Black Sea Fleet headquarters
On September 22, a missile strike was launched on the headquarters of the Black Sea Fleet in Sevastopol. According to data from Special Operations Forces, the strike resulted in the deaths of 34 officers, including the Commander of the Russian Black Sea Fleet, Vice Admiral Viktor Sokolov.
Meanwhile, the Russian Ministry of Defense released a video purportedly showing the admiral being alive and participating in a collegial meeting.
At the same time, Ukraine's Minister of Defense, Rustem Umerov, neither confirmed nor refuted the death of Commander Sokolov. This information cannot yet be confirmed by the White House either.