Zelenskyy summed up results of first International Defense Industry Forum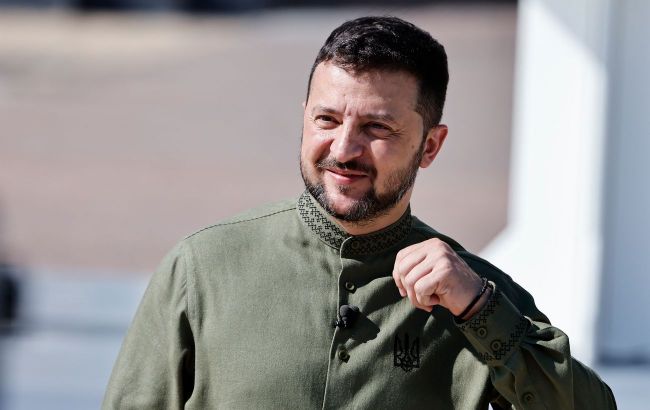 Ukrainian President Volodymyr Zelenskyy (photo: Getty Images)
In Ukraine, the first Defense Industry Forum has taken place. It has demonstrated global interest in cooperation with Ukraine in the defense sector, according to Ukrainian President Volodymyr Zelenskyy.
"Our new format with defense companies, the Defense Industry Alliance, now has 38 participating companies. They represent 19 countries from around the world," the President stated.
According to the head of state, among the countries represented in the Alliance are:
United States of America,

United Kingdom,

Germany,

Sweden,

Denmark,

Netherlands,

Canada,

Bulgaria,

Australia,

Belgium,

Lithuania.

Latvia,

Estonia,

Czech Republic,

North Macedonia,

Slovakia,

Spain,

Croatia,

Finland.
In addition, according to the President, Ukrainian manufacturers signed 20 documents with partner companies during the Defense Industry Forum today.
"Agreements, memorandums... Each such document becomes a new production or strengthens existing cooperation," Zelenskyy explained.
The head of state noted that more than 250 companies participated in the Defense Industry Forum, and among them, dozens of Ukrainian companies were represented.
"Our country will become one of the key global producers of weapons and defense systems. And this is no longer just ambition or perspective, it is potential that has already begun to be realized. I thank everyone whose work has led to such results for Ukraine!" he emphasized.
International Defense Industry Forum
The First International Defense Industry Forum (DFNC1) took place in Kyiv on September 29. It brought together 252 companies from over 30 countries.
The forum featured manufacturers of tanks, artillery, drones, ammunition, developers of innovative software, and owners of unique advanced technologies from partner countries. Ukrainian state and private defense industry enterprises also participated.
During the forum, the President of Ukraine announced the creation of an Alliance of Defense Industries and a special fund in the defense sector. It will be funded with money from Russian assets and dividends from state defense assets.
According to the Ministry of Foreign Affairs, 38 defense companies from 19 countries have already joined the alliance.