Zelenskyy says Ukraine received additional NASAMS: They are already on combat duty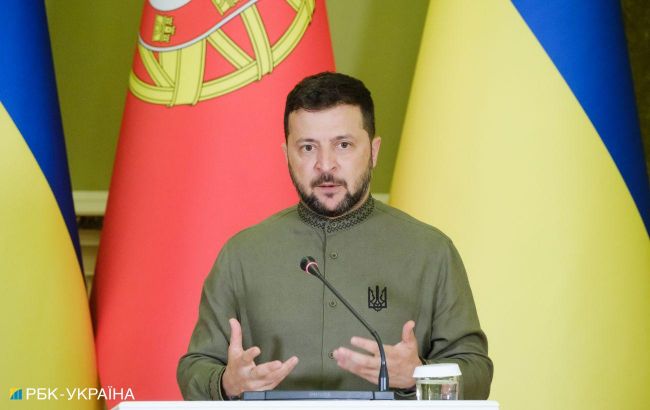 Photo: President of Ukraine Volodymyr Zelenskyy (Vitalii Nosach, RBC-Ukraine)
Ukraine has received additional NASAMS air defense systems. They have already been put on combat duty and will be a good reinforcement of air defense on the eve of winter, according to the report of the President of Ukraine Volodymyr Zelenskyy following the meeting results.
"I received reports on the arrival of ammunition, vehicles, and equipment over the last day. Additional NASAMS systems from our partners have been put on combat duty. It's a timely reinforcement of our air defense for the winter," he said.
Commenting on the situation at the front, the President noted that combat actions continue in the Kupiansk, Bakhmut, and Avdiivka directions and the south.
"We have heard intelligence data on the situation in the temporarily occupied territories, in the Black Sea region, and in the CSTO countries. The Security Service reported on its counterintelligence activities," Zelenskyy added.
NASAMS systems for Ukraine
NASAMS is a Norwegian mobile air defense system that can fire 72 missiles in 12 seconds. It is used to shoot down airplanes, helicopters, and cruise missiles within a radius of 40 km.
The Armed Forces of Ukraine received the NASAMS air defense system in November 2022. About a week ago, it became known that the Norwegian Ministry of Defense had agreed to improve NASAMS air defense systems with the American Raytheon division and the Norwegian Kongsberg Gruppen. And in mid-October, it was reported that Lithuania would transfer NASAMS air defense systems to Ukraine soon.