Zelenskyy says Ukraine and U.S. are on the home stretch for ATACMS transfer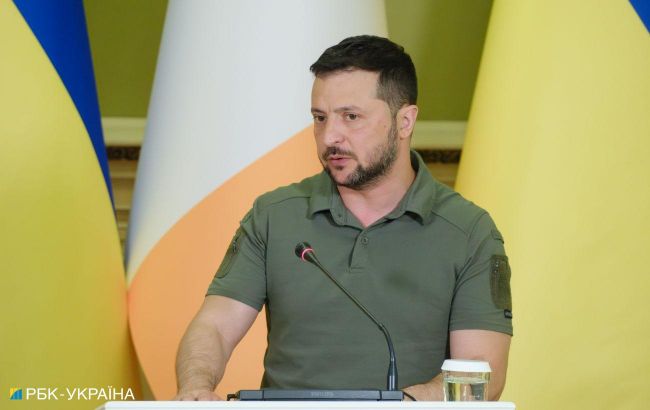 President of Ukraine Volodymyr Zelenskyy (Vitalii Nosach, RBC-Ukraine)
Ukraine and the United States are "on the finishing line" regarding the delivery of long-range ATACMS missiles. Failure to provide these missiles could result in battlefield losses for Ukraine, according to Ukrainian President Volodymyr Zelenskyy's interview on CNN.
Zelenskyy reiterated Ukraine's desire to obtain long-range missiles from the United States, while American President Joe Biden is still considering the decision to transfer ATACMS.
"We are on the finishing line, I'm sure of that," said Zelenskyy.
The President emphasized that Ukraine does not want ATACMS to be targeted at Russia but aims to preserve its combat capabilities.
According to Zelenskyy, the absence of this weaponry would be a "loss" for Ukraine, which he believes would lead to "more casualties on the battlefield and elsewhere."
He also confirmed the need for more air defense systems, including the American Patriot air defense system, to protect civilian areas.
ATACMS for Ukraine
Ukraine has been asking the United States for months to provide long-range ATACMS missiles. In recent weeks, Western media have highlighted that progress has been made on the issue of transferring the missiles. Additionally, the U.S. Senate has called on Biden to promptly deliver long-range missiles to Ukraine.
The White House has been cautious in its statements, sayind that discussions are ongoing regarding whether to send long-range missiles to Ukraine.
Read more on whether Ukraine will receive ATACMS after Zelenskyy's trip to the United States in the RBC-Ukraine report.