Zelenskyy holds Staff meeting: Counteroffensive and aircraft issues discussed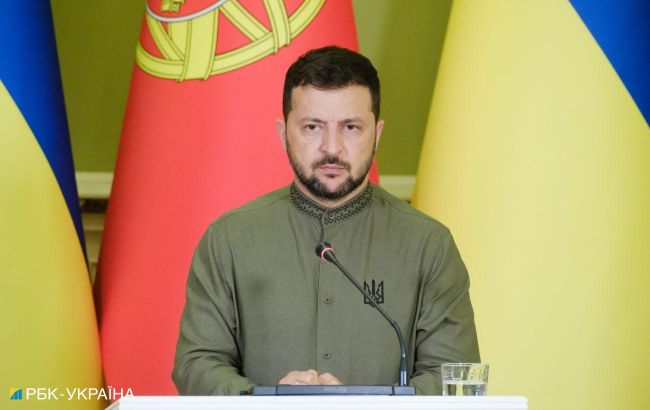 President of Ukraine Volodymyr Zelenskyy (Photo: Vitalii Nosach- RBC-Ukraine)
President Volodymyr Zelenskyy held another session of the Staff of the Supreme Commander-in-Chief today, August 28. During it, they discussed the situation on the frontlines as well as preparations for winter, according to a statement from the head of the state on Telegram.
"Today, the maximum attention is directed towards offensive actions and providing the front with weapons and all necessary supplies. Reports from the Commander-in-Chief Zaluzhnyi, and commanders Syrskii and Tarnavskyi," the statement reads.
Other issues discussed at the meeting of the Staff
According to Zelenskyy, participants of the Staff meeting discussed the implementation of the plan to safeguard critical energy infrastructure.
"Winter preparation. Development of a program for transitioning to advanced aircraft types," the president explained.
Zelenskyy also informed that the report on the inspection of military medical commissions would be discussed in the next meeting of the National Security and Defense Council.
Frontline situation
Today, it was reported that the Ukrainian Defense Forces continue their offensive operation in the Melitopol direction, consolidating their achieved positions, and carrying out counter-battery measures.
Furthermore, on the northern flank of Bakhmut, Russian forces are attempting to regain lost positions, and in the southern sector, the Ukrainian Armed Forces have liberated an additional 1 square kilometer of territory.