Zelenskyy holds conference call on tense defensive and offensive operations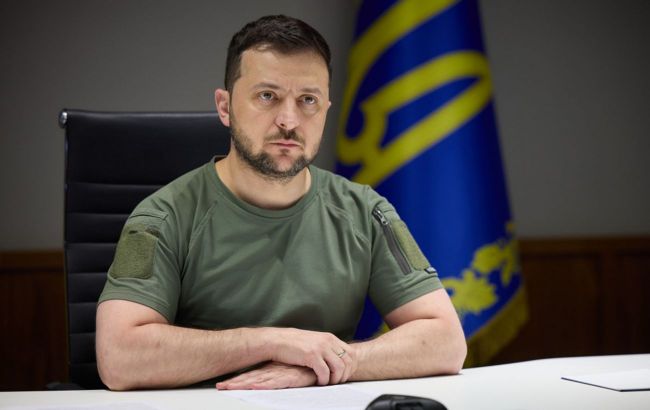 Ukrainian President Volodymyr Zelenskyy (Photo: president.gov.ua)
According to the President's Telegram channel, he conducted a high-level conference call, discussing the current state of affairs on the front lines, the establishment of a "grain corridor," and efforts against potential traitors.
"The daily conference call. We heard a report from Commander-in-Chief Zaluzhny on the situation at the front. Intense defensive and offensive operations are underway," Zelenskyy wrote.
Furthermore, the Ministry of Defense provided an update on the receipt of new equipment and ammunition, along with a timeline for supply in the near and medium-term future.
In addition to these updates, intelligence agencies, including the Main Intelligence Directorate of the Ministry of Defense and the Foreign Intelligence Service, shared information gathered from Russia. Meanwhile, the Head of the Security Service of Ukraine (SBU), Malyuk, reported on ongoing efforts to counter potential traitors within Ukraine.
"We understand the enemy's immediate plans," Zelenskyy remarked.
Minister of Internal Affairs, Ihor Klymenko and Deputy Chief of the Presidential Office Oleksiy Kuleba discussed instances of Russian shelling targeting civilian sites. They also outlined measures to mitigate the aftermath and provide assistance to affected individuals.
"We are also preparing to implement some decisions of the Staff of the Supreme Commander-in-Chief on the prolongation of the Grain Corridor," Zelenskyy added.
Frontline situation
According to the latest information from the Ukrainian Armed Forces General Staff, there were 50 clashes on the frontlines in the last 24 hours. Ukrainian artillery units targeted and successfully hit 2 command centers, 2 personnel concentration areas, 2 artillery emplacements in firing positions, and one enemy electronic warfare station.
As reported by the Institute for the Study of War (ISW), the Ukrainian Armed Forces continue to mount counterattacks; however, progress from both sides has recently slowed down. The advancement near Klishchiivka is being impeded by artillery interference.