Zelenskyy holds meeting: Ukraine preparing for Russian strikes on energy sector and will respond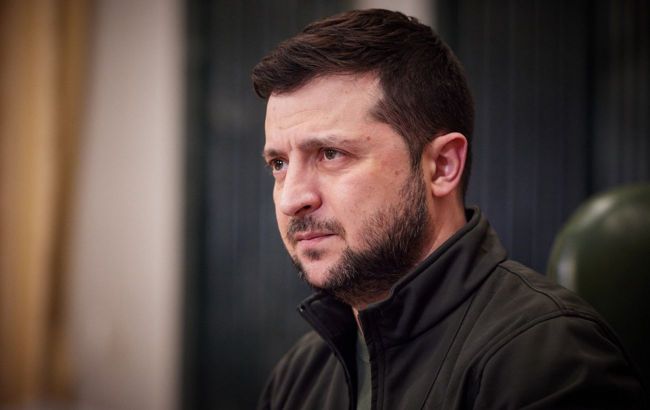 Ukraine's President Volodymyr Zelenskyy (Photo: president.gov.ua)
President of Ukraine Volodymyr Zelensyy held a daily operational meeting, during which he stated that Ukraine is preparing for possible Russian attacks on the energy sector and will respond to them, according to the President's statement.
"We are preparing for terrorist attacks on the energy infrastructure. This year, we will not only defend ourselves but also respond. The enemy knows that well. First, they removed the fleet from Crimea, now they are moving their aviation further from our borders," he wrote.
During the meeting, the President received reports on the receipt of equipment, ammunition, new contracts, and the geography of supplies.
Zelenskyy also heard information about the front. He noted that heavy, stubborn battles occur in the Kupiansk and Avdiivka areas, but our soldiers hold their positions.
He emphasized that the Russians are trying to destroy everything they can reach indiscriminately: "Beryslav, Borova. We are removing the consequences of shelling, helping people."
Russian attacks on energy
Last fall and winter, Russian forces engaged in massive shelling of Ukraine's energy system. This forced Ukrenergo to implement emergency and planned power outages nationwide.
Recall that the first disconnections, for example, occurred when it was necessary to balance the power system for higher capacity.
Recently, the Minister of Energy of Ukraine, Herman Halushchenko, stated that in case of attacks by Russian occupiers on energy facilities this fall-winter period, power outages may occur. However, such blackouts will not be prolonged.
For more information on whether the Ukrainian air defense is ready to repel Russian attacks on the energy sector - in the material by RBC-Ukraine.