Zelenskyy forces NATO to rewrite final communiqué - The Guardian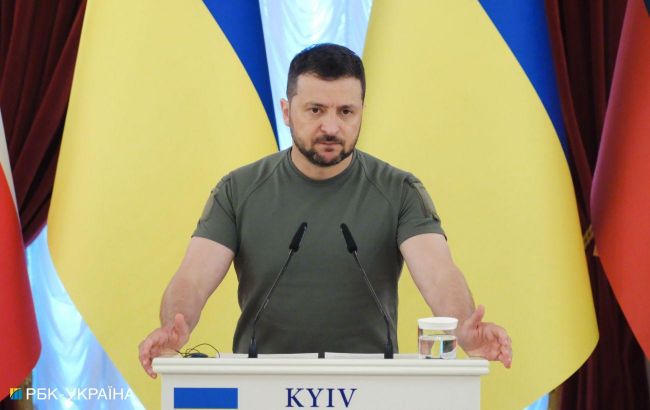 President of Ukraine Volodymyr Zelenskyy (RBC-Ukraine, Vitaliy Nosach)
President of Ukraine Volodymyr Zelenskyy is trying to force NATO member states to rewrite the final communiqué of the Vilnius summit, according to The Guardian.
The sources in NATO said they believe the Ukrainian leader is resorting to tough public diplomacy at the last minute, aimed at forcing the Alliance to rewrite the summit's final declaration before the last conclusion of the summit on Wednesday, July 12.
Central and Eastern Europe states are insisting on firmer commitments to ensure Ukraine's post-war membership in NATO, as a belief spreads that a slow counteroffensive may prompt Kyiv to consider negotiations with Moscow.
Ukraine believes that NATO membership is the only viable solution not to become a victim of future attacks by Russia. At the same time, the United States and some other members of the Alliance fear that allowing the country to join may be interpreted by Moscow as an escalation.
NATO summit in Vilnius
Zelenskyy criticized NATO member states for their position on Ukraine, as Kyiv received a signal that the partners are discussing the wording at the summit without Ukraine on the sidelines.
Ukraine understands that it will not become a full member of NATO during the war with Russia, but wants to receive an invitation to join the Alliance at the summit.
The White House said that Ukraine joining the Alliance in the near future is unlikely.