Zelenskyy confirms Abrams tanks' arrival in Ukraine: Preparing to reinforce brigades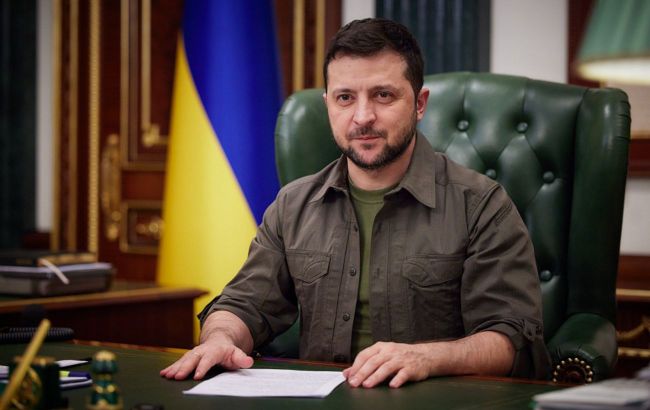 Ukrainian President Volodymyr Zelenskyy (Photo: president.gov.ua)
Ukraine's President Volodymyr Zelenskyy has confirmed that American Abrams tanks have already arrived in Ukraine and are undergoing preparations to reinforce our brigades, according to the President's Telegram channel.
"Good news from (Ukraine's Defense Minister - ed.) Umeryov. The Abrams are already in Ukraine and are getting ready to strengthen our brigades. We are grateful to our allies for fulfilling their agreements! We are looking for new contracts and expanding the geography of supplies," Zelenskyy wrote after a daily briefing.
Abrams tanks for Ukraine
On January 25, U.S. President Joe Biden announced that the United States would provide Ukraine with its Abrams tanks by the end of this year.
These are Abrams M1A1 tanks instead of the M1A2 version. As explained by the Pentagon, this will expedite the delivery of tanks.
In July, it became known that Ukrainian servicemen had started training on American tanks at a base in Germany.
At that time, the then Minister of Defense of Ukraine, Oleksii Reznikov, predicted that the Abrams tanks would not participate in the current Ukrainian counteroffensive.
Recently, a Pentagon spokesperson stated that the tanks would be delivered to Ukraine in the coming days and weeks.
And today, The New York Times reported, mentioning two U.S. Department of Defense officials, that the first batch arrived in Ukraine on September 23, but did not specify the exact number.
How Ukraine will use American tanks
The Chief of the Defense Intelligence of Ukraine, Kyrylo Budanov, explained in an interview with one of the publications that Ukraine would use Abrams tanks "very carefully and only for well-developed operations."
The chief intelligence officer explained that they would not survive for long if such tanks were used on the front lines and in general military combat. Such vehicles need to be employed in breakthrough and highly prepared operations.