Abrams for Ukraine - Budanov explains way of tanks using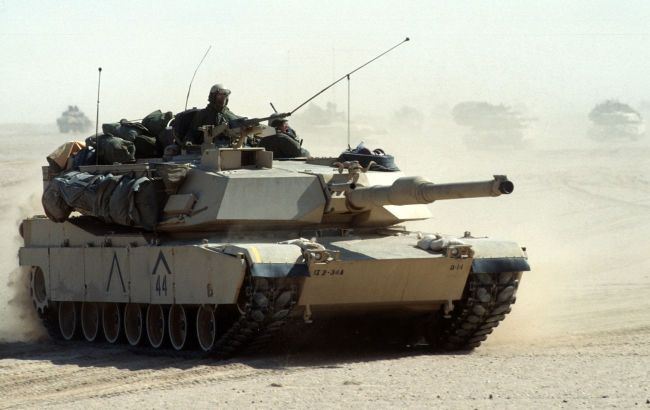 Budanov explained how Ukraine will use Abrams M1A1 tanks (photo: GettyImages)
The Armed Forces of Ukraine will use American Abrams tanks for well-prepared breakthrough operations, according to an interview with the Chief of the Defense Intelligence of Ukraine, Kyrylo Budanov.
He stated that Ukraine is "looking forward" to receiving the tanks but will use them very cautiously, primarily for well-planned operations.
"They should be used in a very tailored way for very specific, well-crafted operations because if they are used at the front line and just in a combined arms fight, they will not live very long on the battlefield. They need to be used in those breakthrough operations, but very well-prepared," Budanov said.
Abrams for Ukraine
The United States plans to transfer M1A1 Abrams tanks to Ukraine. In March, the Pentagon stated that they aimed to complete the transfer of tanks by the fall of 2023. At that time, the Defense Minister of Ukraine Oleksii Reznikov mentioned that these tanks would not be involved in the current counteroffensive by the Armed Forces of Ukraine.
In July, it became known, according to sources within the Pentagon, that Ukrainian military personnel undergoing training on operating American Abrams tanks at a base in Germany might be ready for combat in just a few weeks.
On September 21, Pentagon spokesperson Patrick Ryder stated that the transfer of tanks would occur in the coming days and weeks.