First batch of Abrams tanks arrived in Ukraine - NYT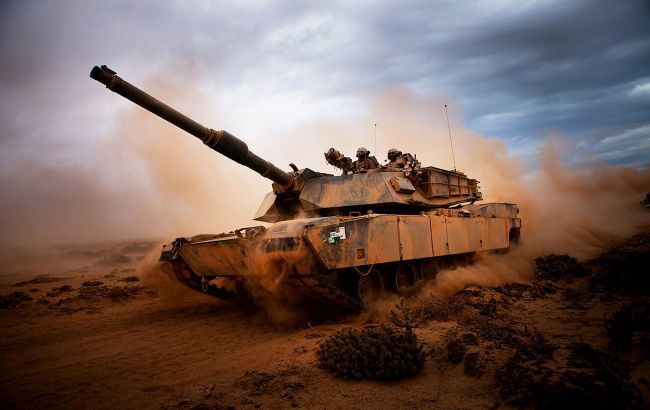 The first batch of Abrams tanks has arrived in Ukraine (Photo: Getty Images)
The first batch of American-made Abrams tanks was delivered to Ukraine on Saturday, September 23, according to The New York Times.
The agency reported that the initial estimates suggested that the first tanks would arrive in Ukraine several months later. Still, they were delivered promptly to be used in the Ukrainian Armed Forces' counteroffensive.
Sources stated that the rest of the Abrams tanks will be sent to Ukraine in the coming months, noting that the tanks delivered to Ukraine were the first out of the 31 promised by the administration of President Joe Biden.
The exact number of tanks delivered at this time is unknown.
American Abrams tanks for Ukraine
The United States had previously promised to transfer 31 Abrams tanks to Ukraine.
In March, Pentagon representatives indicated that they aimed to complete the transfer of tanks by the fall of 2023. Former Ukrainian Minister of Defense Oleksii Reznikov stated that American Abrams tanks would not be involved in the Ukrainian Armed Forces' counteroffensive.
In July, sources within the Pentagon reported that Ukrainian servicemen undergoing training on the operation of American Abrams tanks at a base in Germany could be ready for combat in just a few weeks.
On September 21, a Pentagon spokesperson announced that the Abrams tanks would be delivered to Ukraine in the coming days and weeks.