Zelenskyy calls for Russia's exclusion from UN Security Council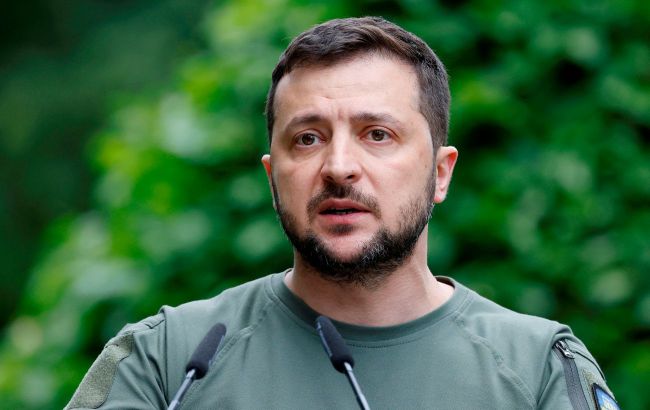 Photo: Volodymyr Zelenskyy, President of Ukraine (Getty Images)
President of Ukraine Volodymyr Zelenskyy, before his speech at the UN General Assembly, called for Russia to be excluded from the Security Council, informs Tagesschau.
Zelenskyy criticized the UN for allowing Russia to remain in power despite its aggressive war against Ukraine. The President emphasized that in the international community, there is "still - it's a shame, but still - a place for Russian terrorists"
It should be noted that Russia is a permanent member of the UN Security Council and has the right to veto.
In addition, the UN General Assembly is also expected to hear a speech from Russia's Foreign Minister, Sergey Lavrov.
When asked if he would stay in the hall and listen to Lavrov's speech, the President replied, "I don't know what that will be like, I really don't."
Zelenskyy's visit to the USA
The plane with the Ukrainian President landed in New York on the evening of September 18. According to the plan, Zelenskyy has scheduled meetings with American politicians, businessmen, and a speech at the UN General Assembly.
Additionally, on September 20, the President of Ukraine will meet with the leader of Brazil, Luiz Inácio Lula da Silva, in New York, and there is also a planned meeting with American leader Joe Biden in Washington.
More details about what to expect from the President of Ukraine's visit to the USA can be found in the material by RBC-Ukraine.
UN Security Council
The UN consists of five permanent members of the Security Council, which have veto power. These members include Britain, China, the United States, France, and Russia.
Ukrainian politicians have repeatedly stated that Russia's presence in the UN is illegal because it usurped the seat of the USSR, taking the position of a permanent member of the Security Council without going through the necessary procedures, based on a letter from then-Russian President Boris Yeltsin.
Ukraine has also called on the UN to undergo a "reboot." This includes stripping Russia of its veto power, updating the composition of the Security Council, and restoring trust in the UN.
Furthermore, it should be noted that President Volodymyr Zelenskyy will be present at today's meeting of the UN Security Council. At the same time, Russia's Foreign Minister Sergey Lavrov is expected to be present. Zelenskyy stated that Ukraine did not choose this format and added, "If nations believe that there is place for Russian terrorists, the question is not to me. I think it's a question to all the members of the United Nations."